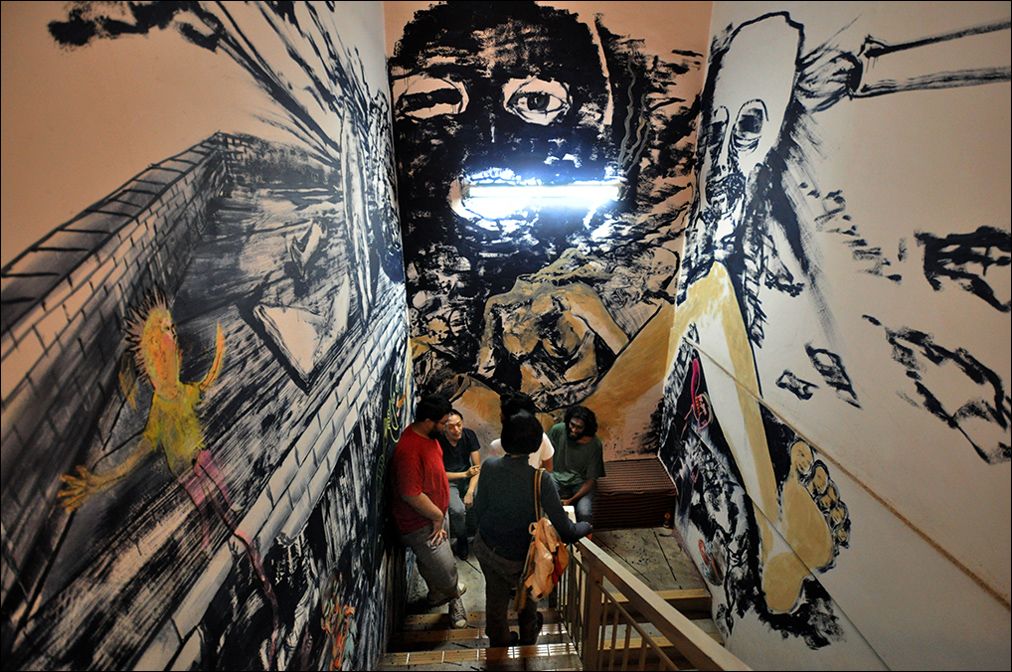 KL is seriously in need of venues for arty / avantgarde performances and the only valid venue in town; Findars is just a little bit way off in Wangsa Maju. Since most shows are on Friday nights - and i dont think its just me, but thats when KL traffic is usually the worst aka a bitch. more infact if it starts to rain or by pure chance there's a major football match in Shah Alam. My normal modus tryna get to Findars on time involve getting off work a little bit early than normal and navigating the sea of endless red eyed rear brake lights looking back at me whilst air drumming to Meshuggah for almost 90 minutes.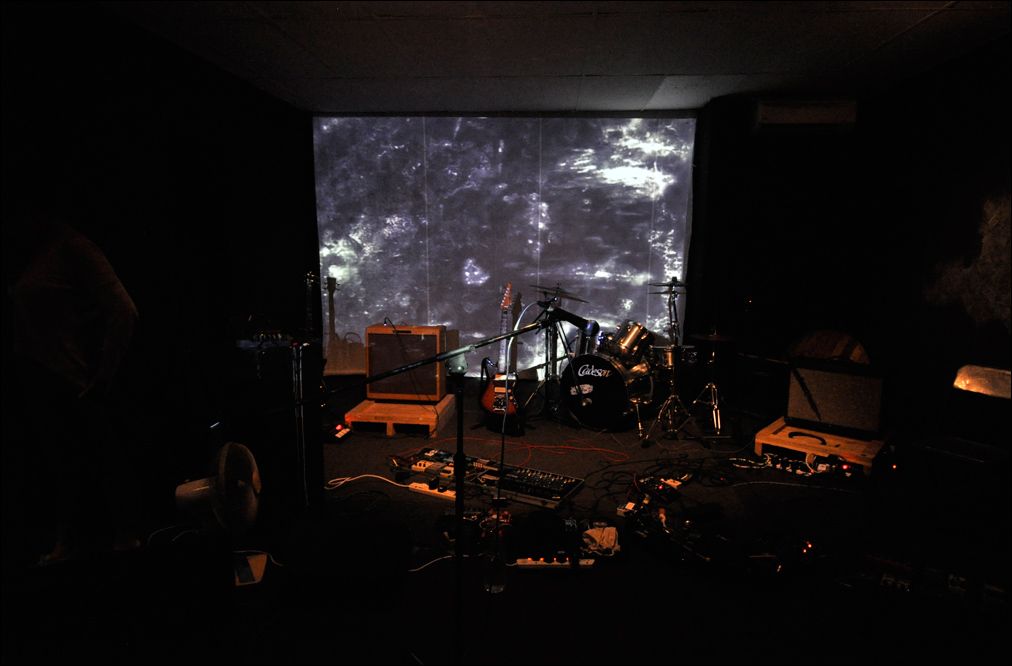 Ko Tema Ori, a word play on burly Maorian penis that'll get all the girls - is a 2 week old free jazz project band by members of ZDICM, Jerk Keruoac and Think!Tadpole!Think!. We started off the gig at 8.30pm.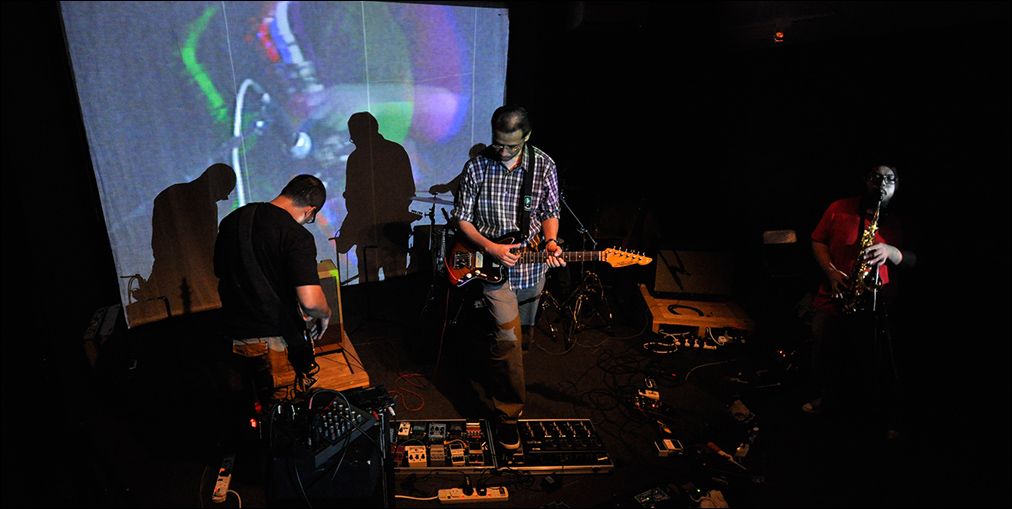 The organisers asked for a write up and this is what me and Azzief came up with ""Ko Tema Ori are four polarised kids reared on pop music from the '80s up until the present day congealing into an arrangement of guitar, bass, drums and alto saxophone. We want to play music all year, meet cool people, make some money and not live with our parents. Please say hi to us after the show." hahahah. bandcamp link




Simon Jones sets out to explore the inner life of the everyday objects around us. Using anything from a toilet roll holder to balloons, he twists and tortures the sounds he produces through effects to create ever-evolving soundscapes that take us on a journey through the darkly disturbing and the strangely sublime. Simon's most recent projects include a commission from the BBC, a sub-bass bouncy castle that lets the audience interact with sound through physical touch, and a psychological experiment based on the work of Franz Mesmer. Much of his work is multi-sensory, incorporating sound, smell, touch and vision, as well as imagining new senses that do not exist.




ARCN TEMPL is a side project of Leslie and Vivian from The Observatory. They've provided sound work for several art and theater projects which have shown in countries such as Taiwan, Korea, India, Spain etc. They've also invited to play in Japan as part of the Asian Music Market 3 day showcase curated by Otomo Yoshihide.




Their album "Emanations of a New World" was released on US label Utech Records in 2010. Their first release recounts childhood memories of mythological fantasy theme park called Haw Par Villa, an odd but colorful attraction with a strange mix of characters and familiar tales from Chinese mythology and folklore, mixed in with earthy depictions of modern life and the Chinese concept of hell. The mutual love and dread of the park is told over eight recordings.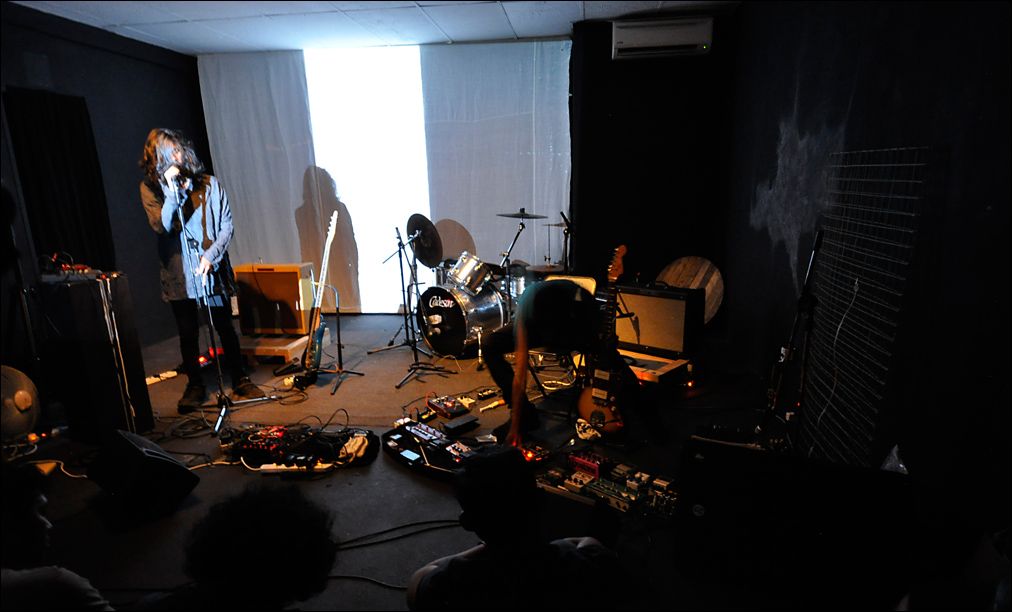 Dharma (from The Observatory) and Shaun Sankaran (of Dream State Vision and MFB) make up the duo called Chöd (pronounced as 'Cho', with a silent D). The name comes from a Tibetan Buddhism practice, which means 'cutting through the ego' or 'dissolving of the ego'. The duo combines spirituality, the art of ancient chants with analog and electronic noise which takes one back to early man, invoking the process of purification from within. Chöd was formed in July 2012 and have performed a few times in Singapore at Earthbound (an experimental music showcase initiated by Shaun and Dharma), notably one on the same bill with Norwegian noise artist Lasse Marhaug. At present they are in the midst of recording their debut album.


Video by 無限發掘 FINDARS





next time ill just stick to my F1.4 50mm lens. The f3.5 10mm wide angle doesnt perform really well in almost absolute darkness. no its not low light its almost gelap gelita bai