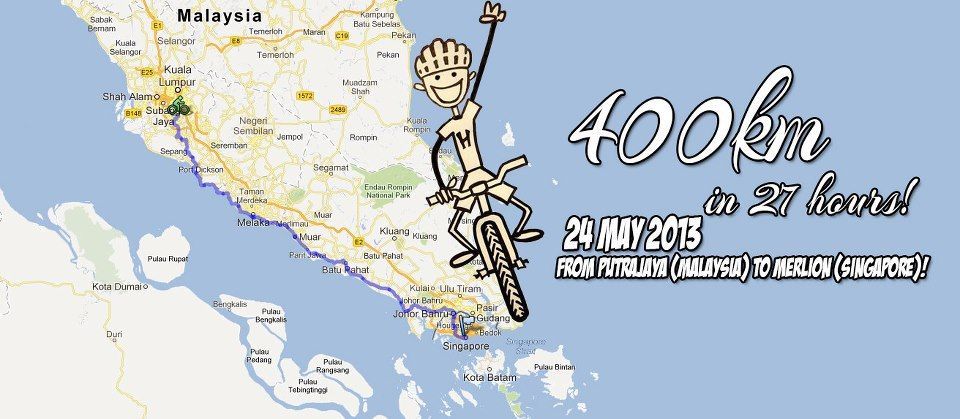 honestly i didnt even know why i took up this mad challenge as there was hardly any stamina, strength training or nutrition planning on my part. all i did - i just went on a massive KFC face stuffing few days continuously prior to the ride. this torture rack of a trip which was designed to destroy legs, joints, common senses and liquidate any pert derrière that you may have was thought up by
Mr. Akmal of The Basikal, UPM
. The plan was to ride from Putrajaya to Singapore, covering a distance of 400km within 27 freaking hours. bwahaha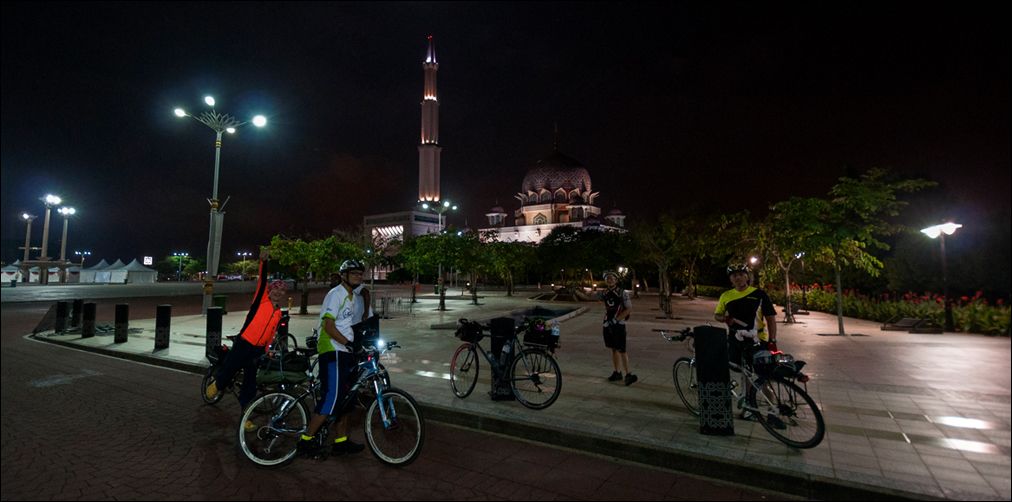 on the 24th May, without any sleep - the six of us gathered and started in Putrajaya at 3am and off we went in the direction of Sepang and continued to Port Dickson onwards. and by the way - Alex, the dude in orange was riding a foldie and he was leading the pack most of the time. gila. everyone else was a mix of mountainbikes with slicks and tourers.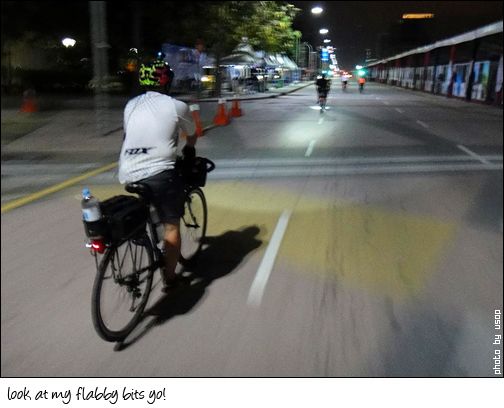 an hour into the ride, the sky opened up and it poured heavily, massively. initially i thought hey this is cooling lah. the situation started to suck when later the rain turned to a storm, visibility was pretty much limited up to 10 metres and everyone else disappeared cause i pedalled like a granny. then me and another rider, Usop got lost, then we had to backtracked a few kilometres because we overshot a turning - things are sucking salty balls oi.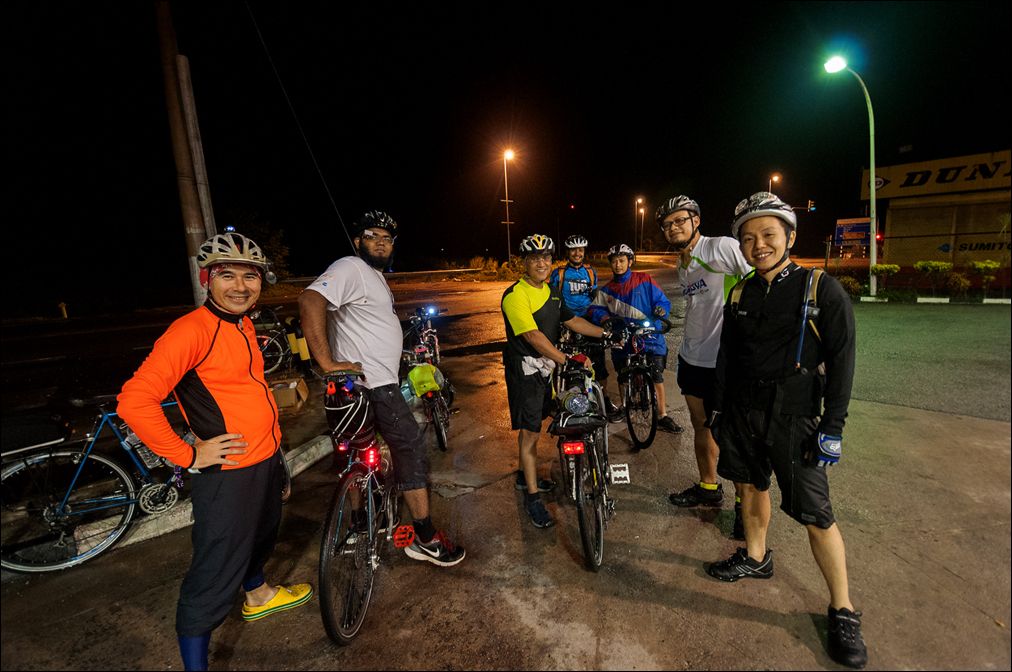 after 3 hours, the rain started to subside to a slight drizzle. nearby Salak Maju, Sepang - two more riders joined the fray as the 8 of us climbed the maddeningly steep and zigzagging Bukit Pelanduk in total darkness, devoid of any street lights with lumbering lorries constantly cutting us off on the narrow single lane road whilst spewing fumes in our faces. by 6 am we took a break at a Sepang petrol station and the rain really did sapped our strength. had 8 ketul KFC before the ride, expecting it to last until PD but here in Sepang i was ingloriously hungry, lapar macam babi. Alex was so nice that he shared his kurma and magic nuts with everyone that incredibly sated my hunger. note to self: next time bawak kurma and find out what magic nuts were those. edit: t'was apricot seeds. hmmm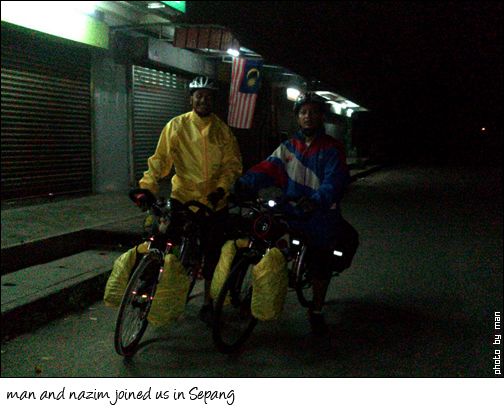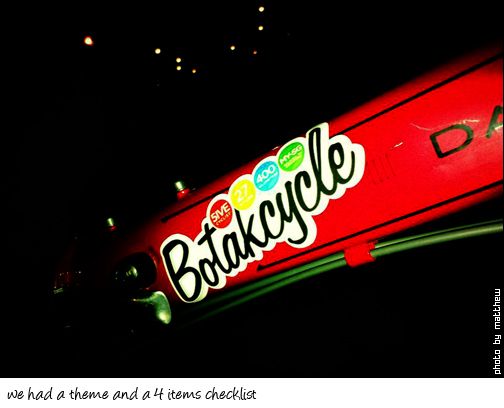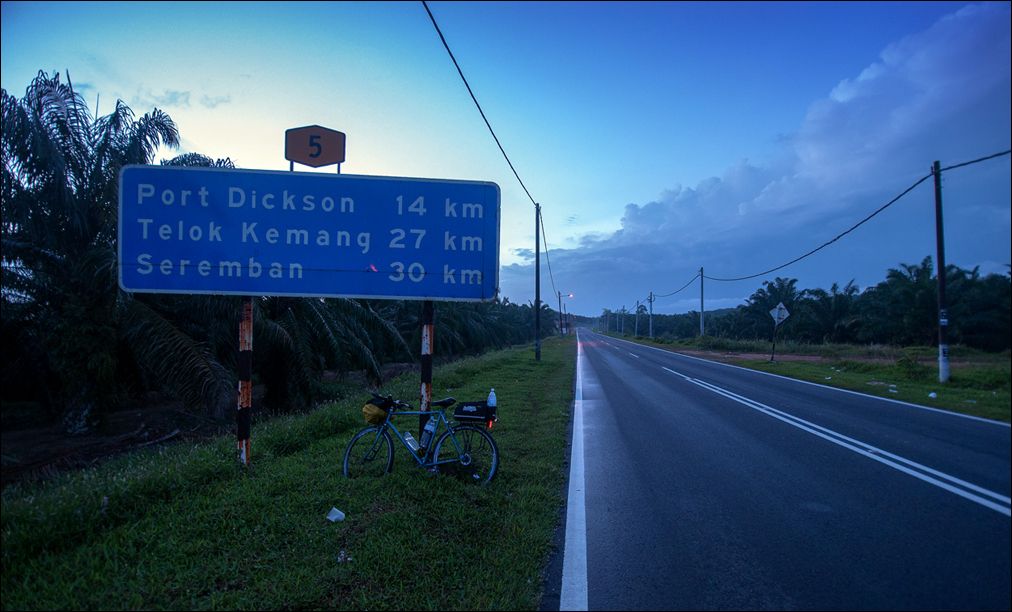 maju ke hadapan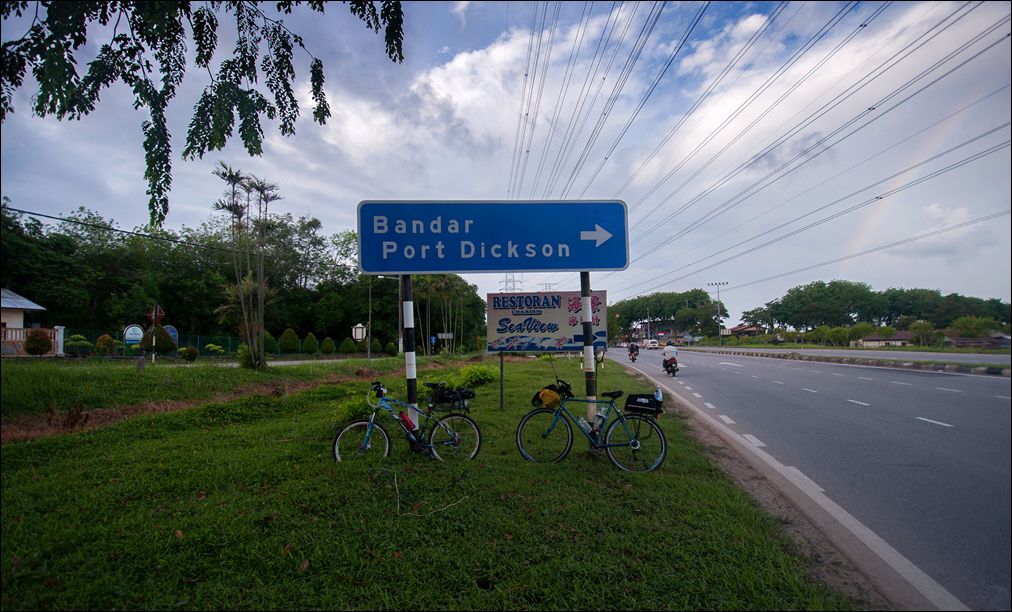 at 8am we reached the turn off to PD. laju sial orang lain. me and Usop was in the ketinggalan pack and decided to stop for breakfast. as expected, the first hot meal of the day after a hard tough riding is the best meal ever regardless how bad or good it tasted. but i had nasi lemak nasi lebih banyak with rendang daging, ayam kari and 3 pieces of telor mata. oh sempat 5 minit nap lagi. hahaha.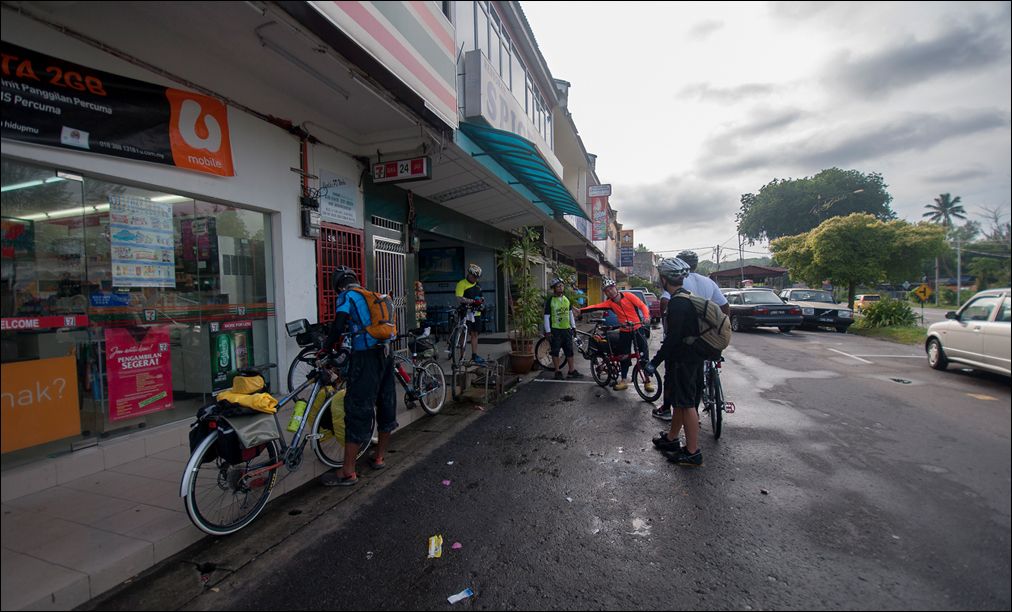 we caught up to the rest of the guys as they were loading up after their breakfast. bought bread and keropok at the nearby 7-11 and an hour into the ride, everyone else disappeared as me and Usop was back in the ketinggalan pack.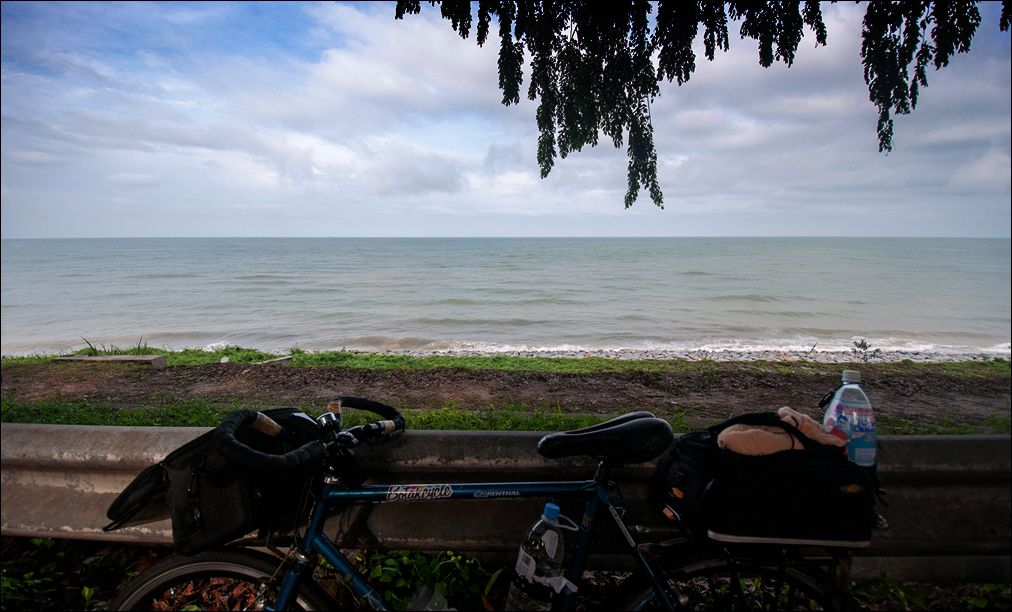 instances like this lah made our progress so much slower then the main pack. sikit sikit stop tangkap gambar. but in my case sikit sikit stop beli air tebu. beli air kelapa. beli karipap / keropok lekor hahaha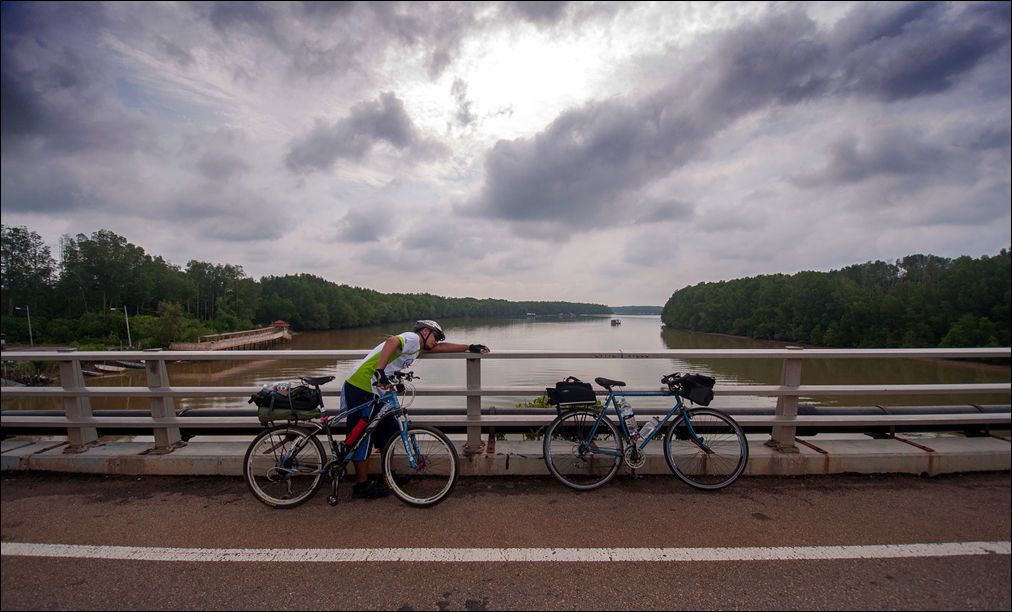 see what i mean? we stopped to pose at Sg. Linggi, Negeri Sembilan. throughout the trip, the sky was dangerously cloudy looking and threatening to unload lorry chuckfull of rain but it never did. cloudy all the way from PD to Melaka. cooling but with a slight headwind.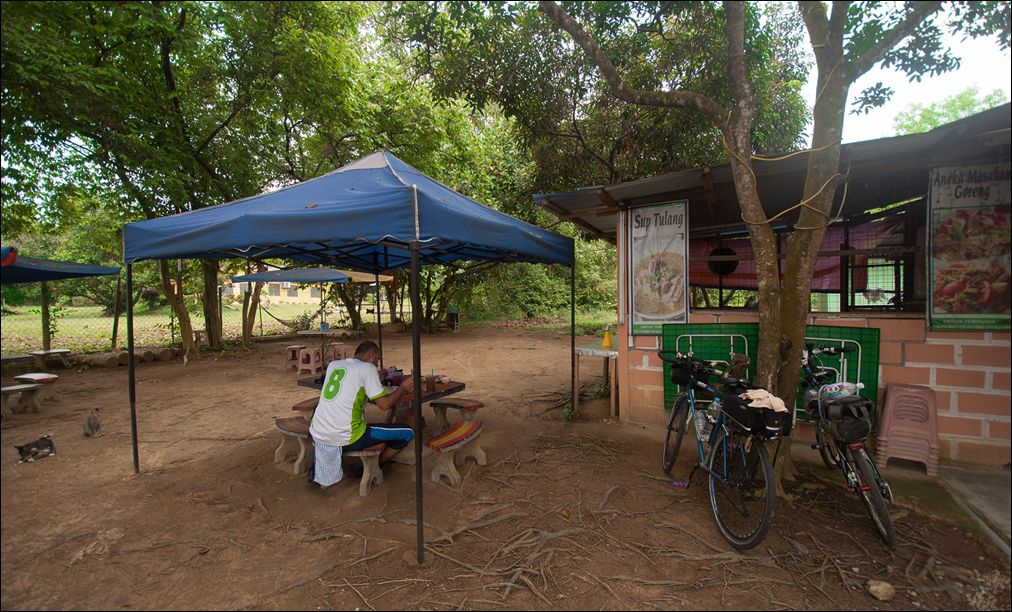 at about 1pm, we stopped at a roadside stall here in Masjid Tanah, Melaka for lunch. it wasnt good at all, shitty infact but it was a brief respite from the heat and the constant hilly upidy-downie route. It was here that we communicated with the main pack and surprise surprise they were 20ish donkey kilometres away in Pantai Puteri. thats's when a holy-shit giddy-up-oughta-catch-up moment hit us both and we swung our legs over our bikes and for the next 2 hours we pedalled furiously hard non stop.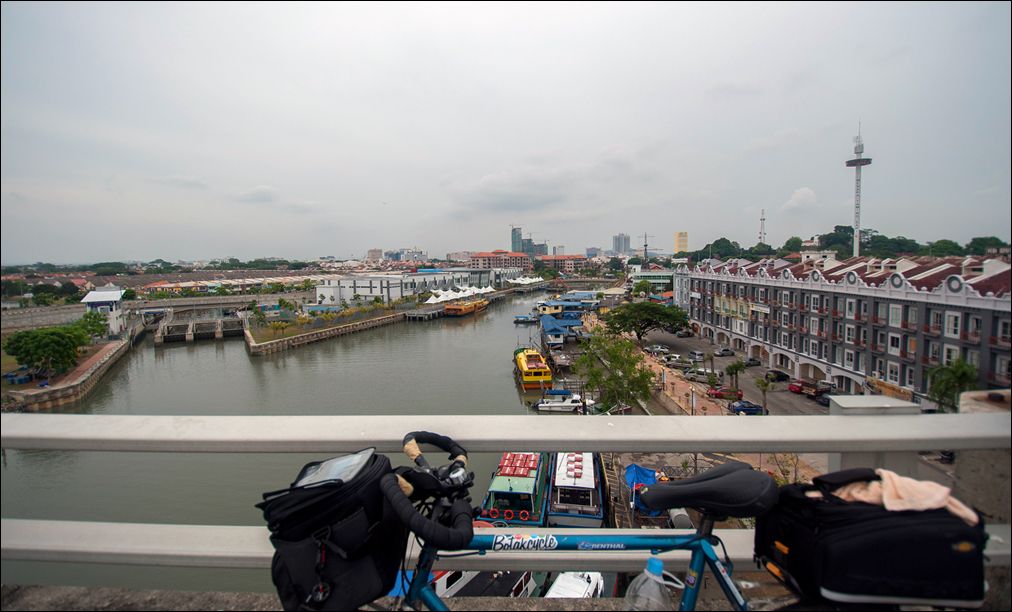 at about 4pm, in Bandar Melaka when i suddenly realised i accidentally left Usop behind. once i caught up with the main pack everyone was like where's Usop dude?? and i was like - oh shit guyss, i dont knoww.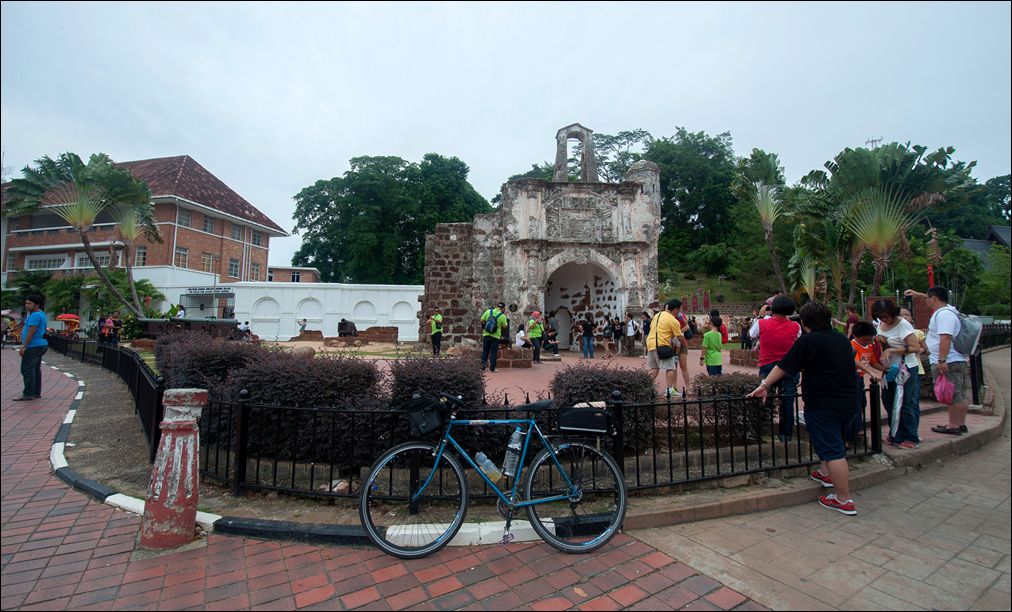 so as the rest of the guys are filing out and heading to Muar, i was like hey lets go take a photo with the fancy A Farmosa thingajig where eventually i got lost heading out from Melaka. after i got a bad direction - instead of the shorter coastal road via Merlimau, i was directed into the Johor AMJ highway. holy shit man. let me say that again with a vulgar expletive - holy FUCKING shit man. dahlah the AMJ added an additional 10km to my route and as an "exciting" bonus it was hilly as fuck, oh with loads of cars, lorries and trailers. lampu jalan pun takde.
penah tak rasa nak terajang and drop kick your bike? or rasa its all over for you and you just cant go on anymore? your energy level is at the negatives and literally falling asleep on the bicycle? to top it all off, my mp3 player died on me 10 minutes into AMJ. ahhh shit lah you Sony. Akmal dah suruh aku wave down any lori because my joints just cant take anymore fucking babi hills. although Muar was only 50km away but i arrived at Bentayan Food Court - to the hankering loud applause of Akmal, Usop, Man and Nazim at 8.30pm in Muar. fuckk. took me 4 hours sial.
so far we (me) have done 200km in18 hours - which leaves us like what, 9 hours more to complete the challenge, another 200km. so a consentient unanimous collective decision was made between all of us, and that was to fuck this shit. like seriously, fuck this shit we cant go on any more. Alex and Matthew said screw this we're taking the bus into Singapore. Prof Daud's skewered his knee somewhere in Merlimau, where his daughter picked him up and drove him back to KL. which leaves the 5 of us wondering what are gonna do to salvage this trip.
im not sure about the rest of the guys but up to this point my ass, knees, ankles and thighs were killing me with throbbing shearing pain. my wrist were swollen like little pears and i was so glad when everyone decided to check into a hotel to spend the night. i remembered being so tired that any appetite for food was being overwritten by my need to go to bed. i couldnt even scratch my balls without eliciting any kind of muscular pain. my wrist, ankle, neck - overall body was in pain. ouch.
the next morning after breakfast, i hobbled away to a massage parlour - which to my amazement the amoi groped, twisted and popped my limbs back together again that i didnt have to waddle around in pain anymore. by then everyone agreed that we're gonna load the bikes into a car then drive down to Johor Bharu. tapi atas sebab yang tidak dapat dielakkan, Usop departed from our company in Muar and we bid him farewell. so from JB, we will cycle 40km across the Singapore Causeway and get to the Merlion before nighfall.
so for the following 160km from Muar to Johor Bharu, the four of us sorta "cheated" to get to Singapore. but by now all we wanted was just to get the whole trip over and done with, where the final hurdle was getting across the Causeway and reach Merlion, Singapore.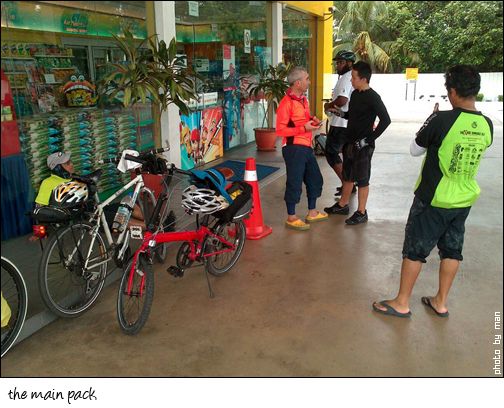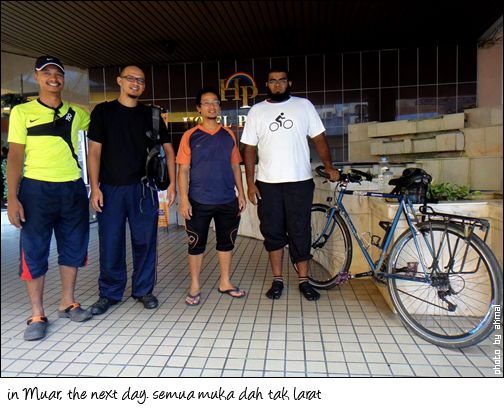 by 4pm we were crossing the Causeway and if you had read the previous commentary, you should be wondering why my cerita above has 4 riders but the above and following photos has only 3. well, adik adik abang abang dan kakak kakak sekalian, lain kali keluar rumah jangan lupa bawak IC. haaaa kan dah tak lepas immigration.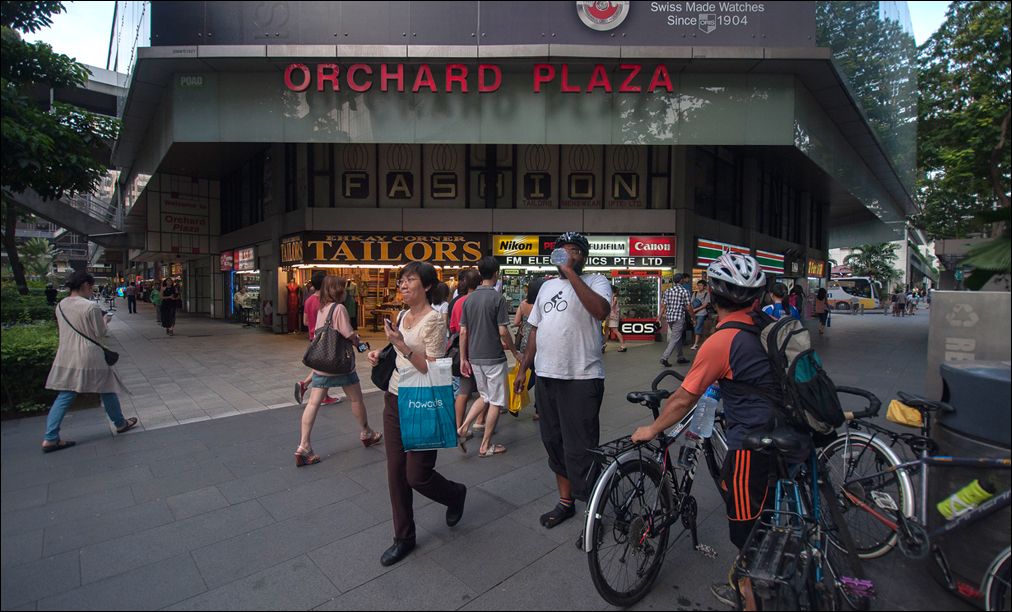 we decided to travel light, so we can dash through the 40km within 2 hours. we left our panniers, bags and water at the car. but this made us having to pay SGD2 / RM5 for the small bottled water in Singapore. also we neglected to remember that New Singapore with its massive influx of new migrants in the last few years was more congested and crowded. the traffic, added an hour into the 2 hour estimation.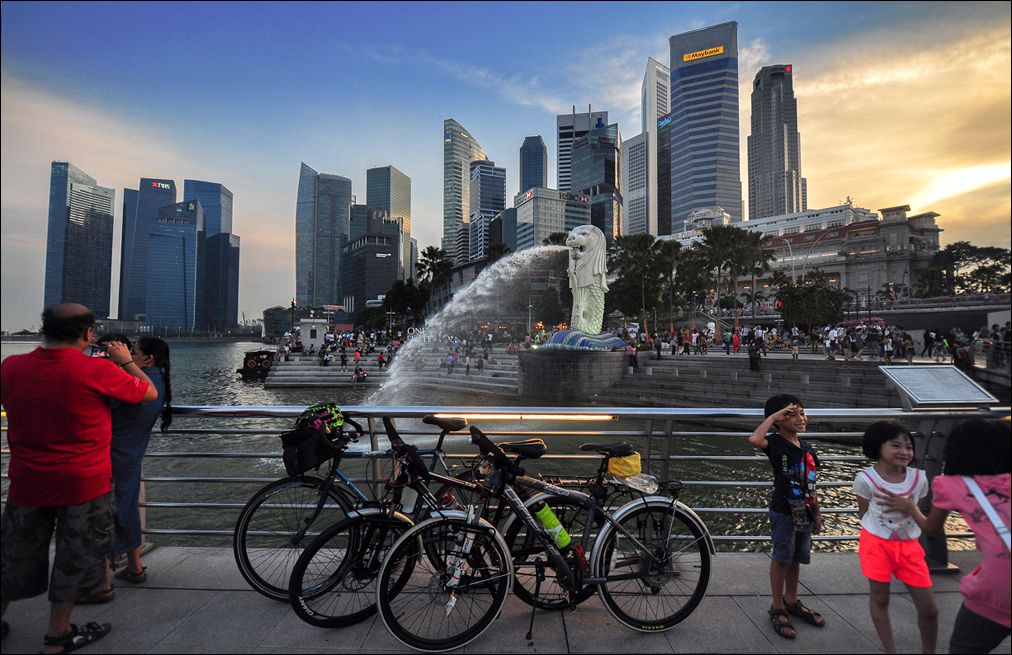 alas at 7pm we reached Merlion, Singapore. Hurrahhh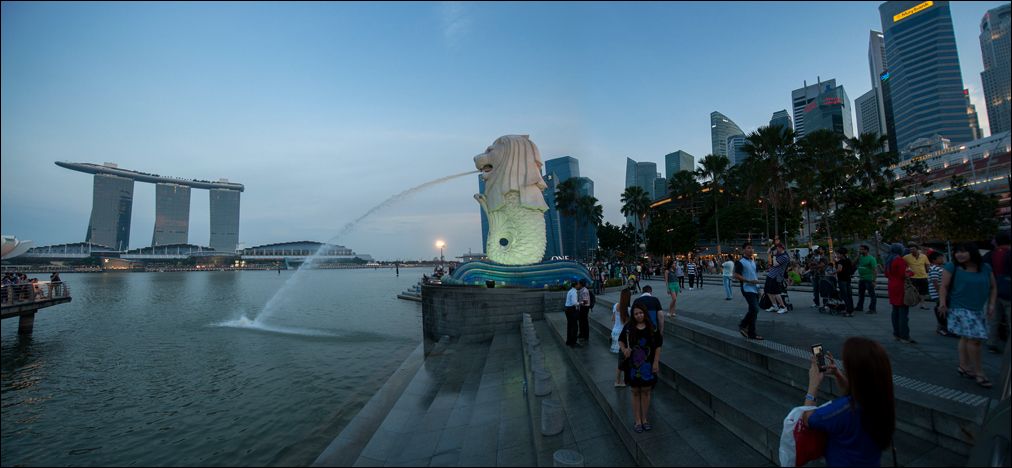 we started on Friday, 24th May at 3am and finished on Saturday, 25th May at 7pm - a total of 38 hours. out of the overall distance of 400km, we cycled only 240km and from the initial 8 riders, only 3 reached the final destination.
all in all, although we only complete 1 out of the 4 ultraride checklist:
1. all riders ends together
2. 400km
3. 27 hours
4. KL - SG
the ride was an awesome experience, plus i made loadsa new friends - so that a huge plus. next time when another ultraride invitation comes along i know what to do - run as fast as possible in the opposite direction! ill just stick to ordinary touring, thank you.