Day 1: 60km Shah Alam - Kuala Selangor

shook hands with my brother and off i go, 9.30am from my mom's place in Shah Alam and pedaled for 4 hours to Bukit Malawati, Kuala Selangor - 60km away, whilst singing along jolly-a-good-day to my mp3s. cars with wilayah plate numbers are not very nice people i tell you, especially worst with P stickers. like come on, im here at the edge of the lane taking up just 1 feet of space pun nak rapat rapat dekat dekat.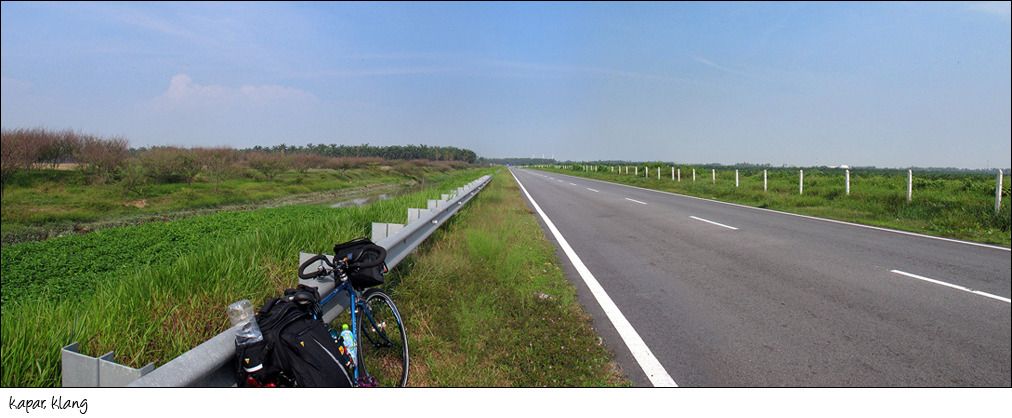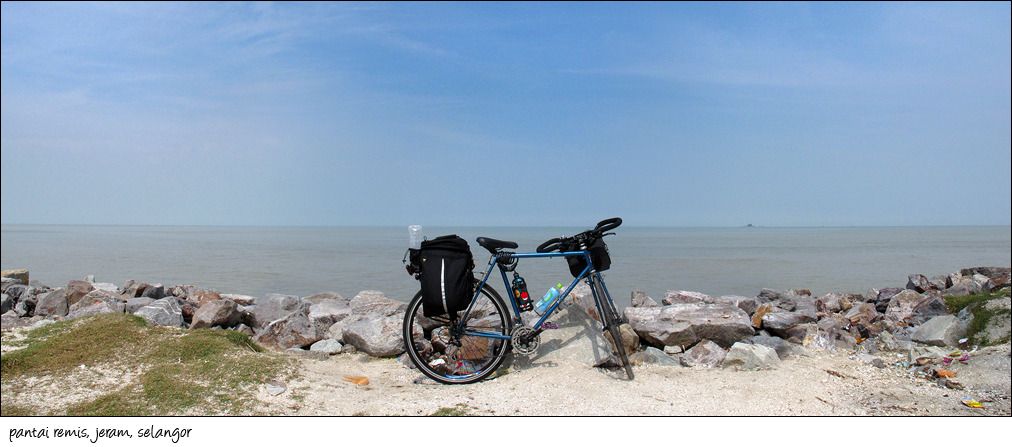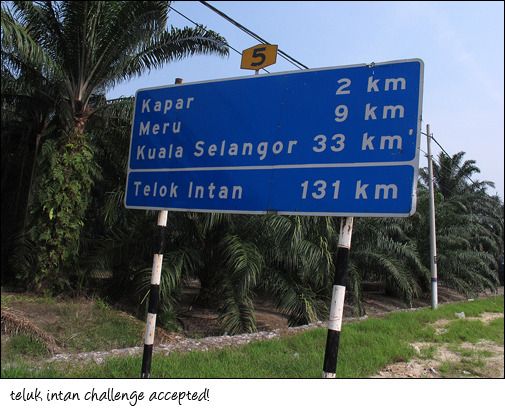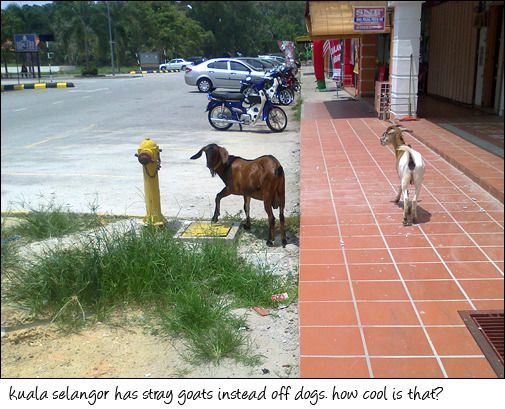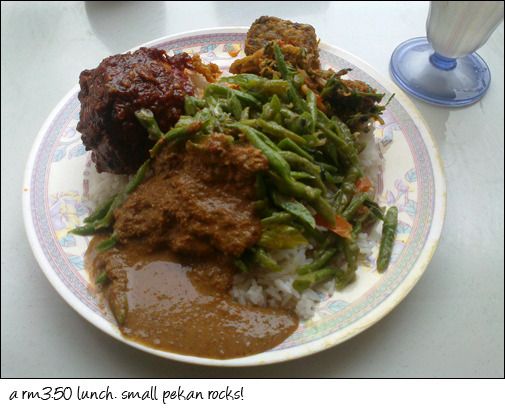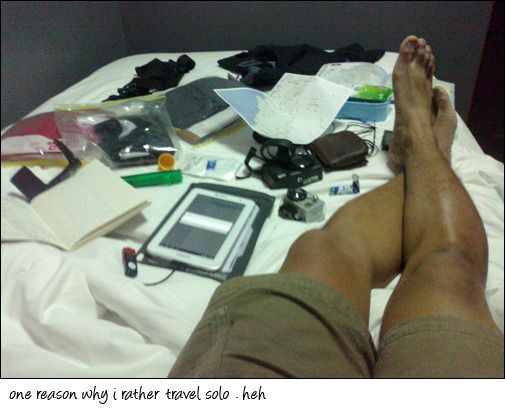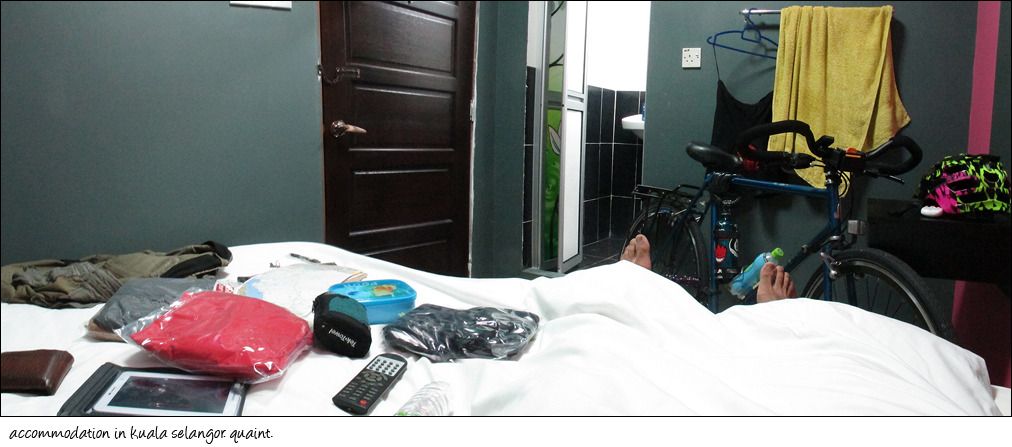 reached Kuala Selangor and i swung by Hotel Zande where they were cool enough to let me put the bike up in my room. for RM30 it had AC, tv and its own loo - so that's pretty much ok by me. ive stayed in FAR worst places before for more than RM100 (Koh Lipe sucks during Christmas) so this is awesomepuffs. after a massive lunch and a 2 hour nap, i decided to do the tourist thing and go up Bukit Malawati since the tram that takes people up the bukit is only steps away from the hotel.





its pretty scenic up here and there's a big huge light house that you can climb all the way up that has a nice panoramic view of the Melaka Straits. i got distracted fooling around with the friendly langurs instead of checking out the lighthouse. hahaha. as opposed to the usual wild ill-bite-your-head-off-if-you-come-any-closer wild macaques that snatches stuff away from you, the langurs are a polite bunch off hairy small person. they were like hey-thats-a-nice-looking-what-ever-you're-holding-can-i-have-that then they'd stretch their hands out. awww cute.

by the way stay away from the cendol, the guy scooped the ice and pulut with his hands. fuck that shit. patut nobody buys his cendol.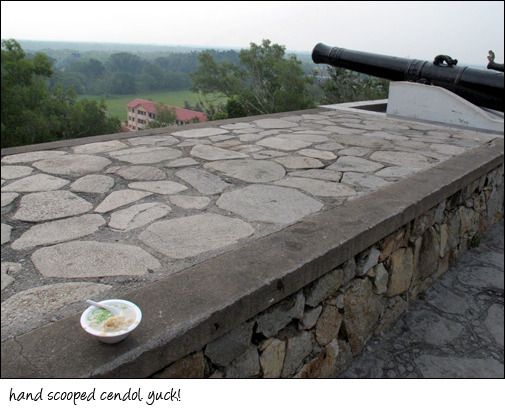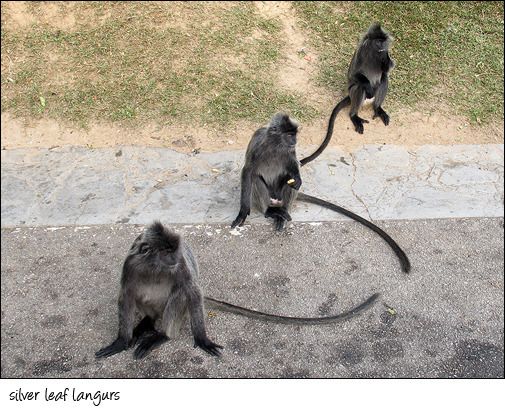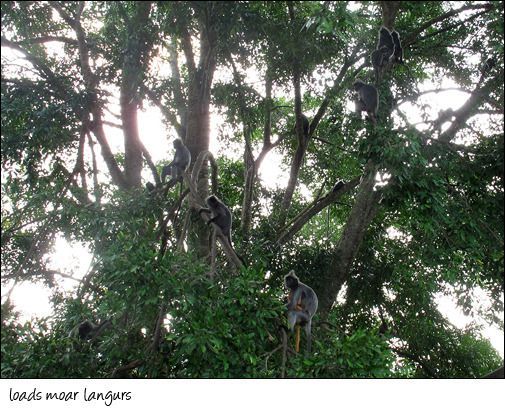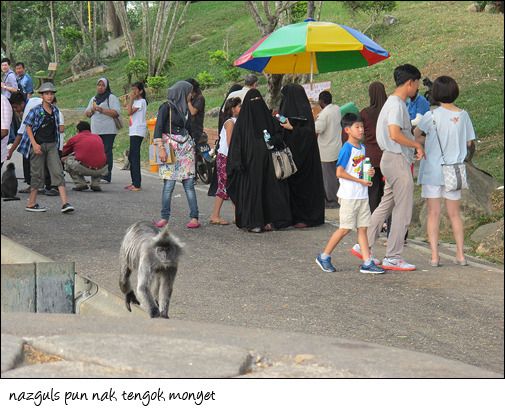 so the tram takes you up the bukit then goes down passes by a couple off attractions but im just too knackered to move to check it out. eventually the tram stops at a freshwater fish park off some sort, where honestly, its the most depressing looking park - ever. all it had was algae infested pools, dead fishies and scary (but interesting) looking trees that has roots growing out from its branches.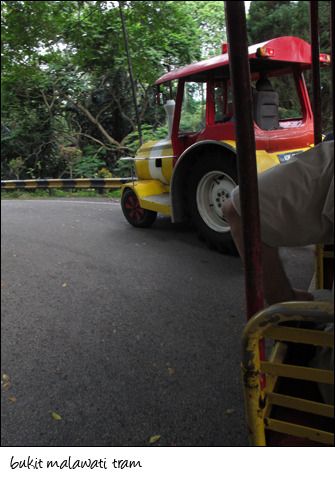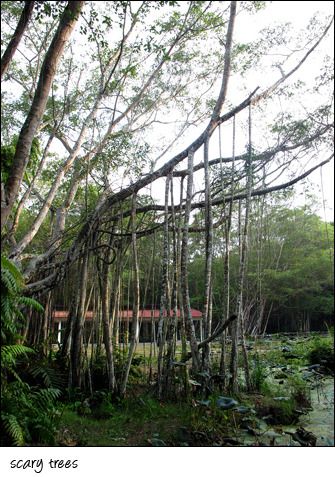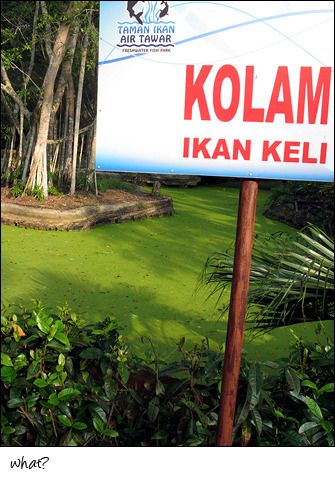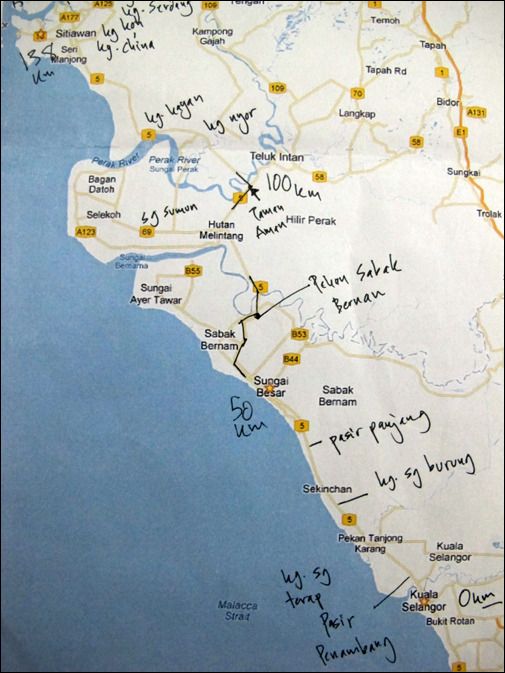 Day 2: 138km Kuala Selangor - Sitiawan
Woke up to a wet rainy morning, and started at 7am. reached Sungai Besar at 9.45am, roughly about 50km away. Had a massive massive (nasi lebih) lunch at Pekan Sabak Bernam.
Then after the main junction from Hutan Melintang to Teluk Intan / Sitiwan route - all along the Seri Manjong road there was mad mad crazy headwind. the headwind was so massive so strong that i could barely muster anything above 5kmph. and realising that i only covered 10km in 2 odd hours is fuck depressing. also because all along the road were palm oil plantation, there was hardly any shade. it was so hot i kinda finished what ever water supply i had on that route, about 2.5 litre of water. finally, never have i was so glad to see a BhP petrol station. aircond! water! gulped down a whole 1 litre revive bottle, auntie cashier stood there looking at me incredulous.
After going through all that crazy wind and heat, i reached Sitiawan about 6pm. that's about what? 11 hours off pedalling? fuccck. my legs were jigglyjiggly jelly-o. checked-in at a kongkek rumah tumpangan place for RM30 then had nasi campur with half a chicken then balik hotel tido. tak larat.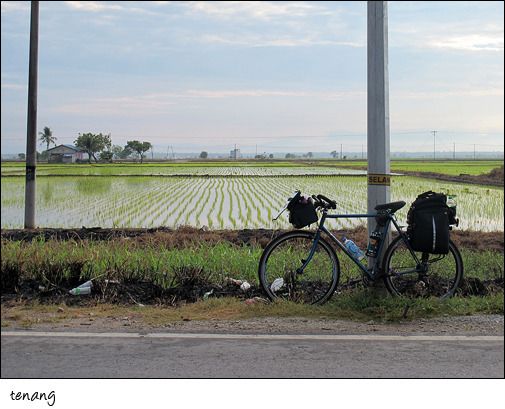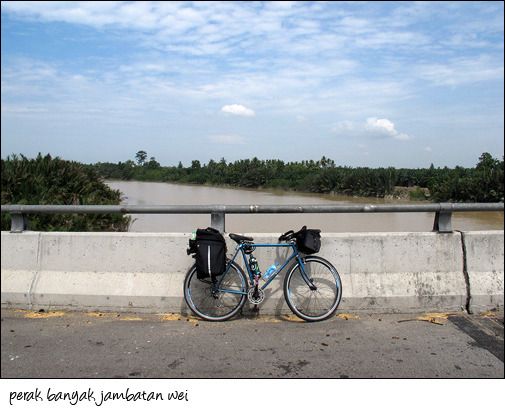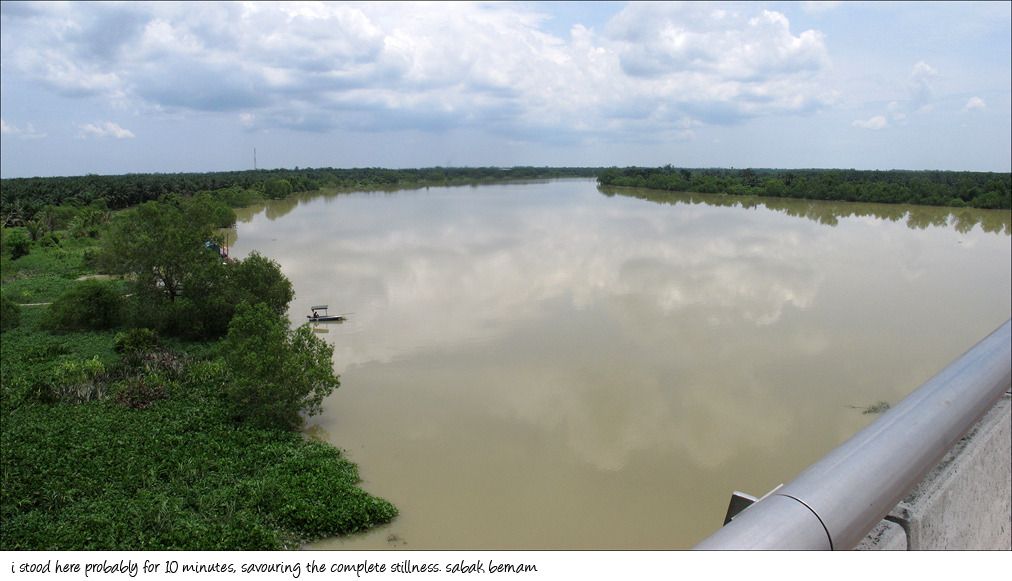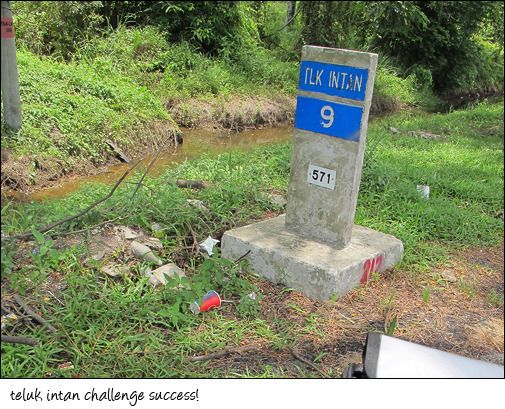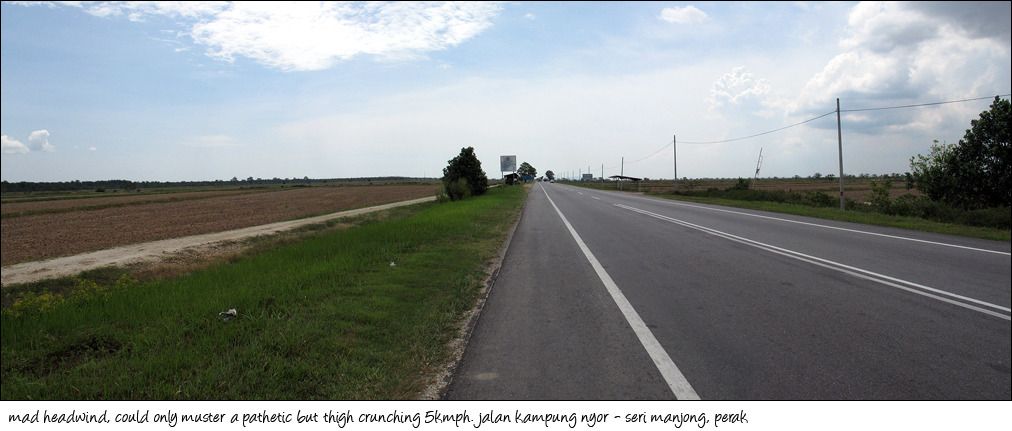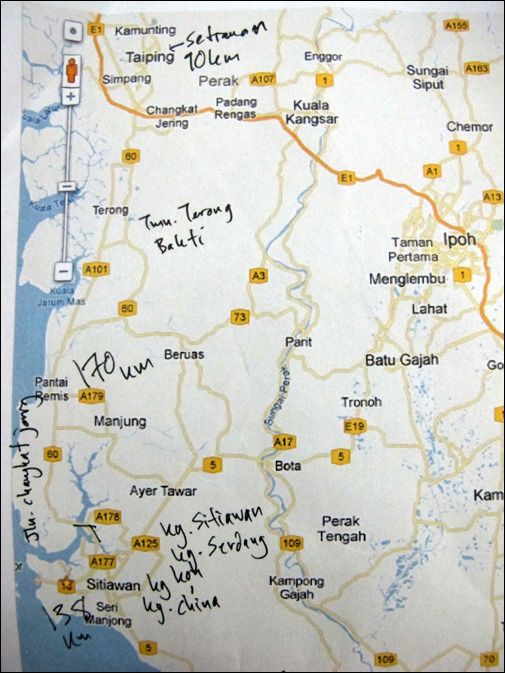 Day 3: 90km Sitiawan - Taiping
again, woke up to a wet morning, which was a good thing. because the drizzle kept me cool all the way till afternoon, whereby i easily blasted my first 50km in under 3 hours.
because off the heavy rain, left Sitiawan at about 9.30am instead at 8am and reached Simpang, Taiping at 3.30pm - thats a nice 6 hour leisure ride, covering a distance of 90km.
one thing i noticed that once ive passed Kuala Selangor and going further up north, the passing vehicles were giving me a huge berth around me. was seriously grateful for that because anytime in between any midsized towns, there was hardly any space to pedal off the main road. all i had was the white roadside painted line, and i rode on that.
Anyone reading this? Do please click the next photo.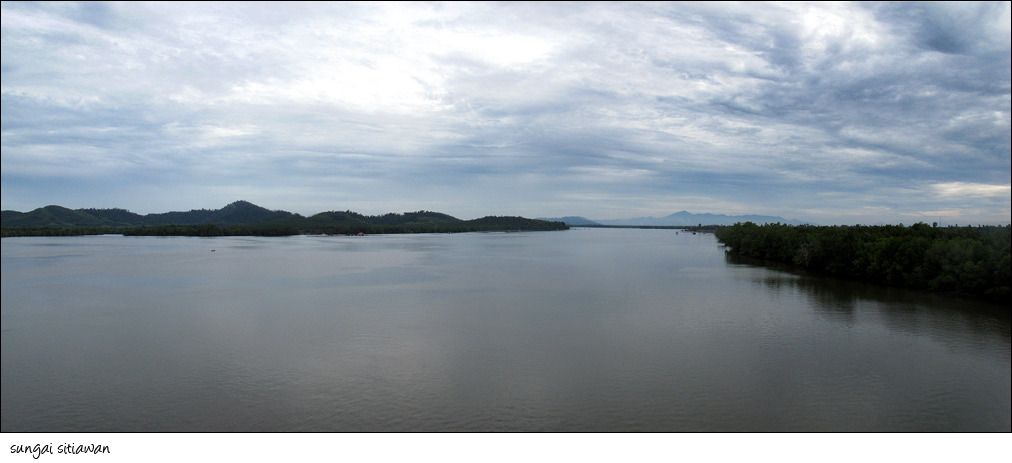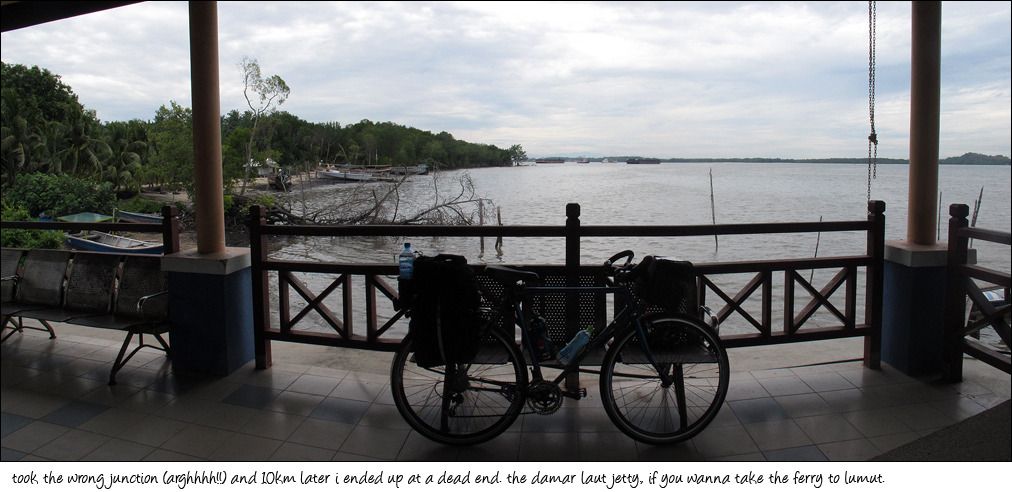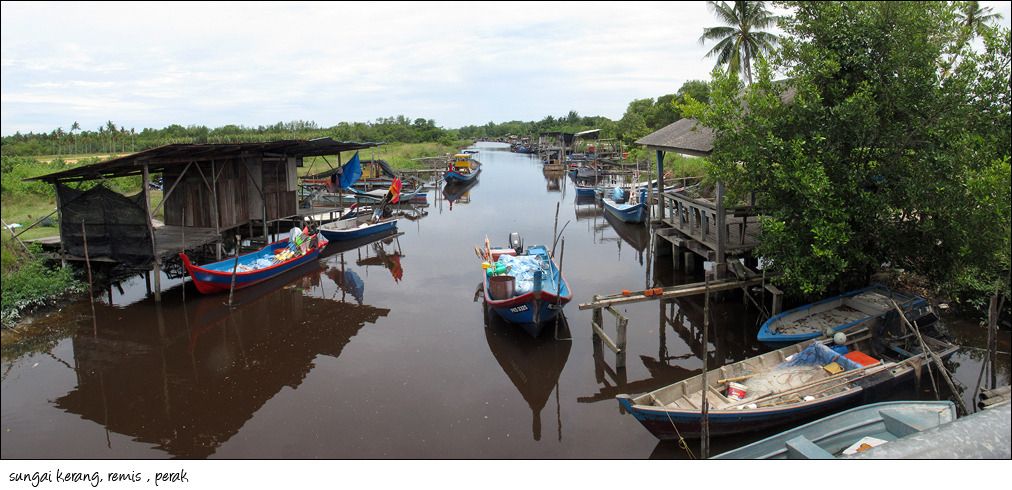 i reached a town called Simpang, which basically translates to Junction. a small town sprouted from a 4 junction road. it has big shops, mcdonalds, hotels and where surprisingly there was a competent bike shop that fixed my creaking bottom bracket and replaced my brake pads. there was a few hotel lah to pick but in the end i picked the one that has a night market right on its door steps. nyumss.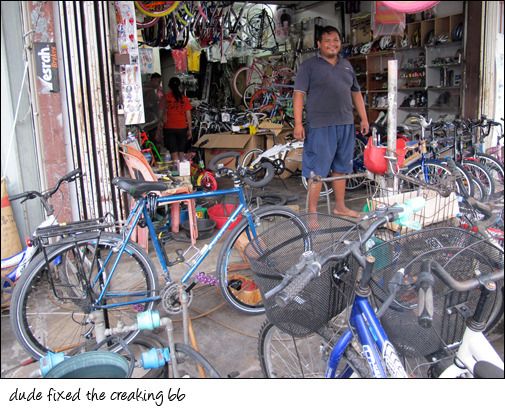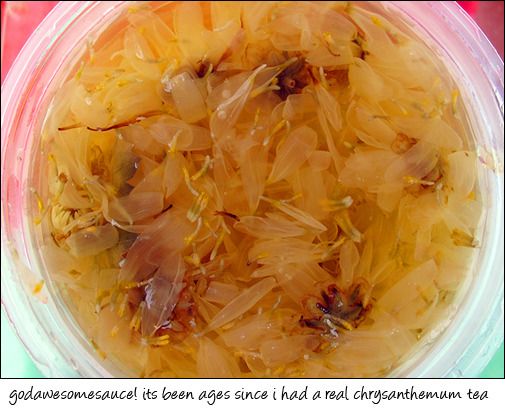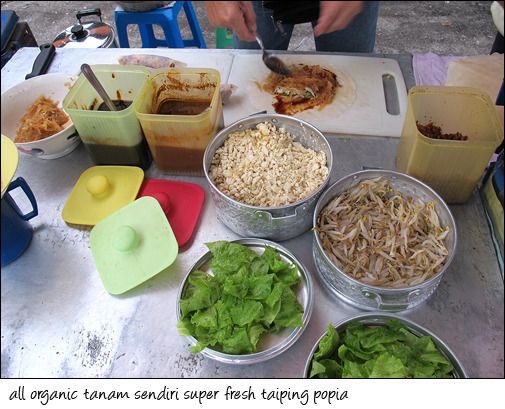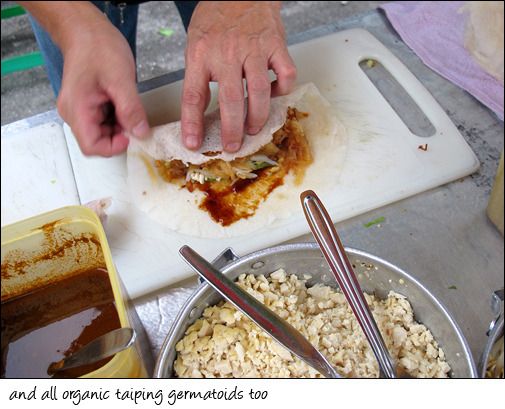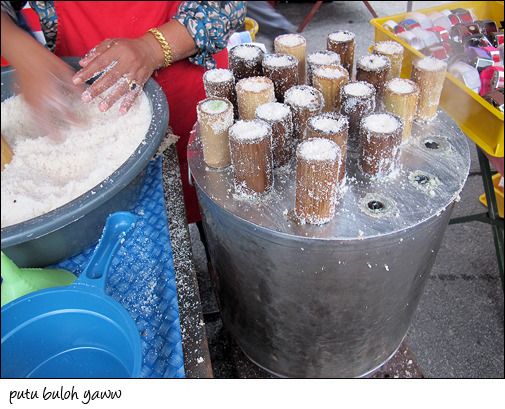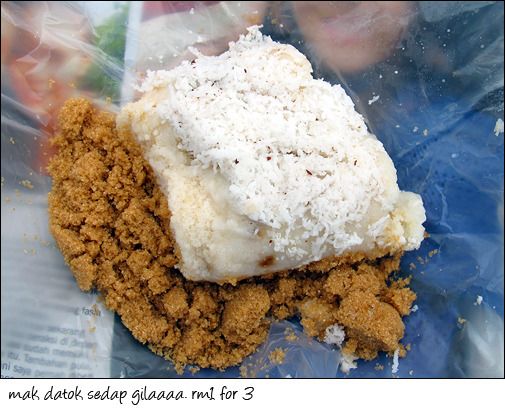 Part 1: Day 1 - 3. Kuala Selangor, Setiawan & Taiping
Part 2: Day 4 - 6: George Town & Satun
Part 3: Day 7 - 8: Trang
Part 4: Day 9: Krabi