initially i thought it would be fun to be wee spontaneous, so i was all jacked up ready to go to Kukup and take a ferry to Tanjung Balai, Indonesia. then a quick google on where can i pitch a tent or where is cheap to stay turns up neverending information on girls and prostitution on Tanjung Balai. turns out the whole place is just one big brothel island. so, i reverted back on the original Pontian - Johor Bharu - Singapore plan.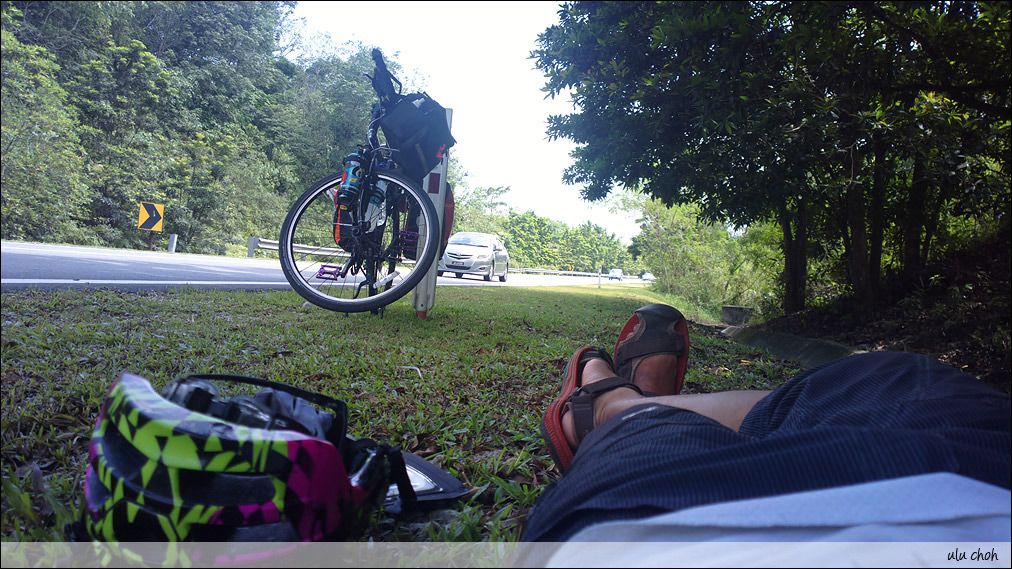 gosh, it's only 11am and the weather was already motherfiretrucking hot to a point where it was trippin 38 - 40 Celsius. my watch was buzzbuzzing madly, so i had to "ok fuck this. time out. am stopping" and a minute after the photo above, i dozed off. bila bangun tido aje i realised that a stray car coudda just easily run me over - an emergency stop on the grassy shoulder or a quick stop to pick up a call. im sure nobody ever look ahead to see if there's someone sleeping tepi jalan. hahaha

after the quick nap, i continued on and reached bandar Skudai and there was this Petronas with a cash dispenser. i quickly realised that i probably need more than the RM50 i had on me to cross into Singapore later on but thats when i realised that my wallet was not where it was supposed to be.

suddenly i was this guy who was jumping up and down, turning sideways here and there smacking my pockets my ass all over as if i got red ants crawling up my balls. turned my panniers, handlebar bag, rack bags inside out, spilled everything out on the pavement. nada. zero. then (godbless his soul) this Petronas cashier dude, Fahmy was his name - inquired about my predicament and gladly let me use his motorbike to retrace my steps. i biked all the way back to Pontian, singah balik to where i slept. zilch. takde.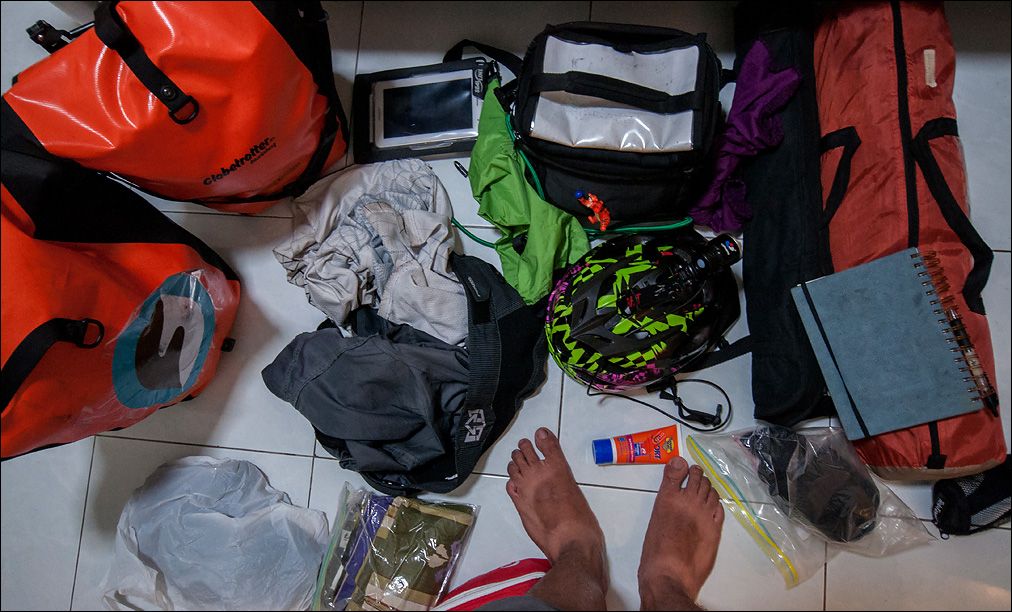 after the initial hysterical hair pulling exasperated overwhelming whathefuckery floods of emotions, i calmed myself down and did a police report. what went missing was abuncha cash, MyKad, driving license and ATM cards.

with only 20 bucks, i wondered if I should just camp out, catch fishes with my hands and howl bareass naked beating my chest when the moon is out. but then I realised am a giant pussy so i send out a distress signal to my Johorian friends and graciously, kawan saya yang baik hati Cik Izahanim and her husband who were staying just a few clicks away responded quickly and offered me a place to stay. also thank yous loads to Mutter, Azmi Zakaria, Karen and Sk Lah for their kind assistance.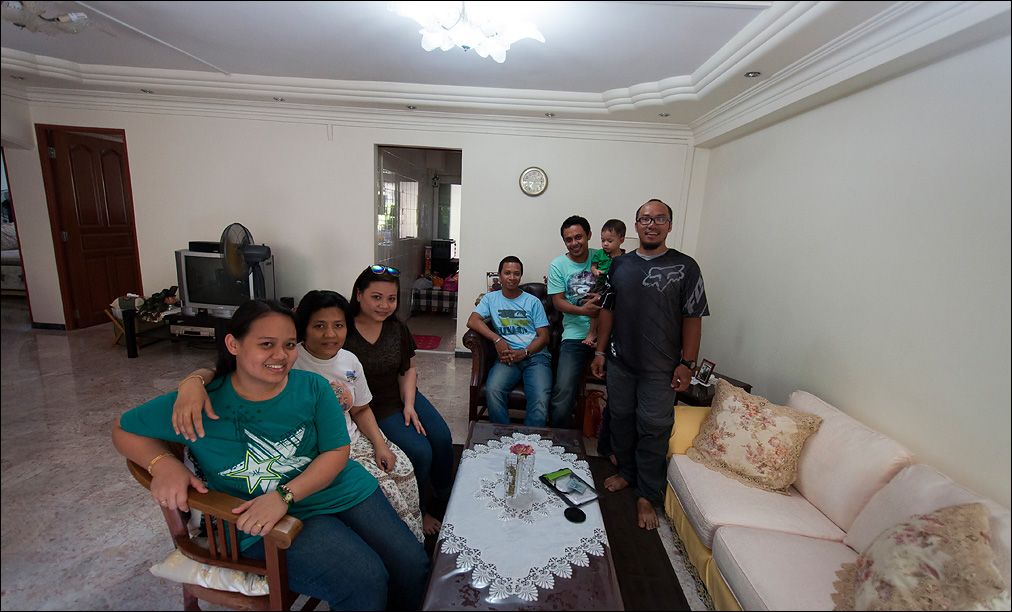 i've learnt two things from this incident. the first is to take my own advice wei. i always tell cycletourer and backpacker friends to split up their cash in two and more portions and hid it in multiple places through out their baggage. also NEVER put your atm, id cards and cash together, because just like my case - you loose one shit, everything's gone.

the second thing pulak, is to ALWAYS bring a pair of hensem smart casual clothes whenever you're touring longer than a week because like in this photo, i was invited to Iza's family gathering and i had to wear my cycling jersey and trackchute. awkward sangat.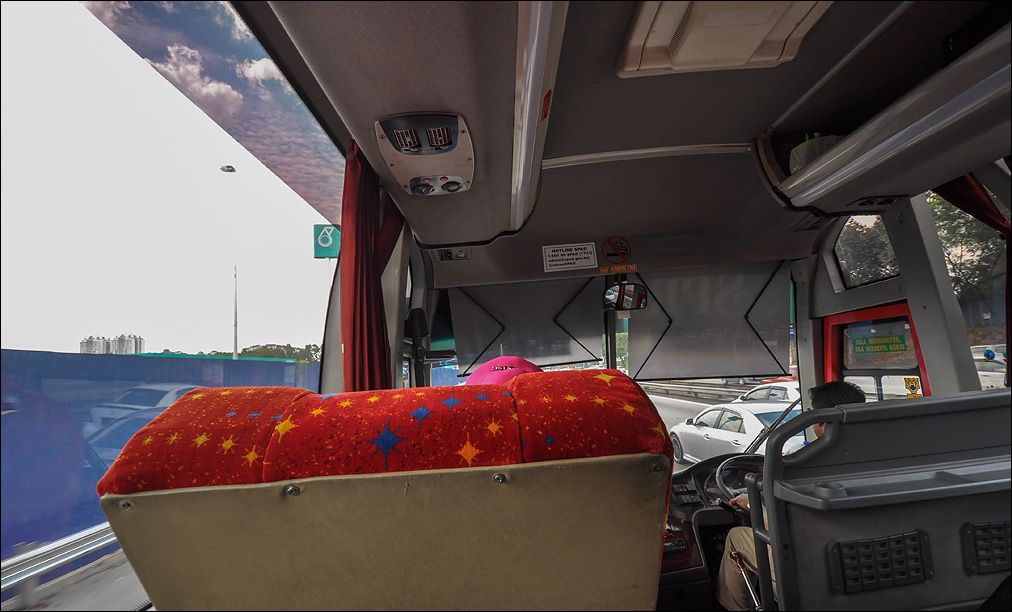 so alas, the missing wallet fiasco has forced me to take a bus back to KL and postponed the trip after 5 days cycling 421km from UPM, Serdang to Skudai, Johor. i need to sort out all this ugly mess.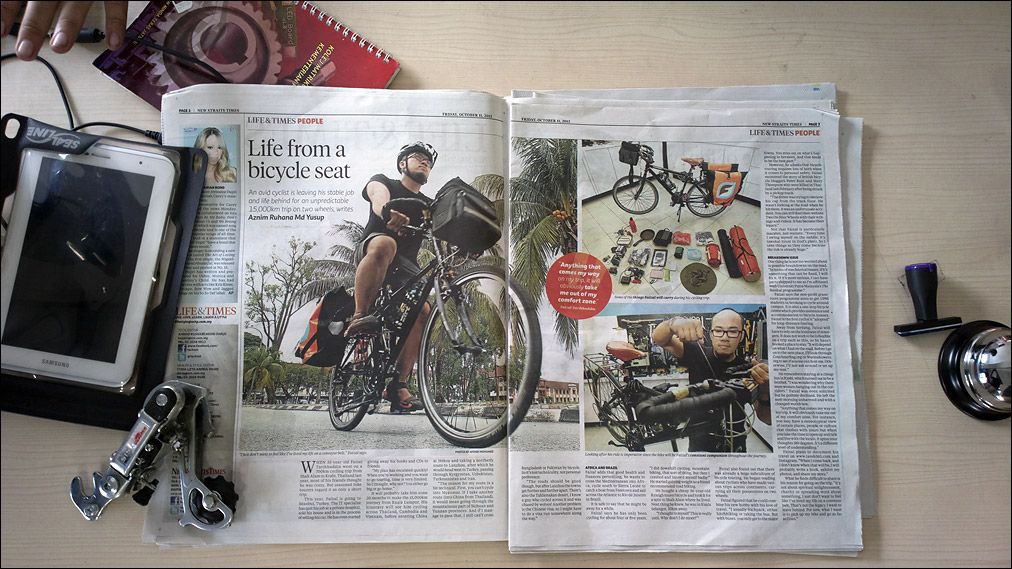 but what a pleasant "hey-im-in-the-papers! im-in-the-papers! im-in-the-papers!" surprise. the interview for this NST article was conducted before i left and coincidentally published when i was back home. rasa macam artis, sila la cium tangan saya. hahaha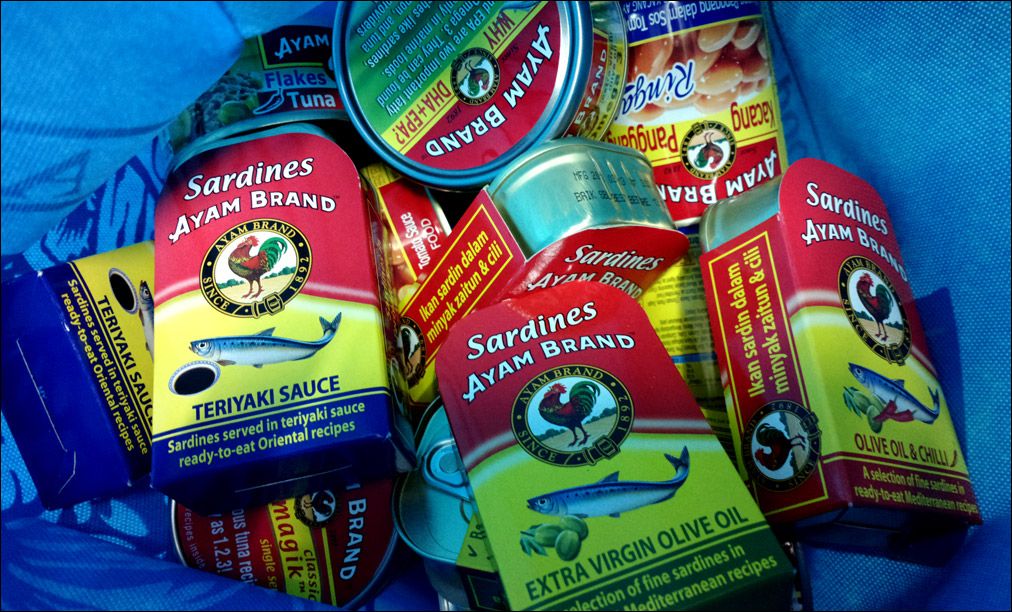 a second round of surprise pulak is when Ayam Brand agreed to come onboard as sponsor and help provide loadsa delicious canned tuna, mackarels, baked beans, peaches, sweet corn and VE Juices for my cycling trip. even for the Turkey route, there will be checkpoints in Thailand and China where i can restock my Ayam Brand supplies. awesomee

although i dont subscribe to the silver lining axiom, these two are certainly it.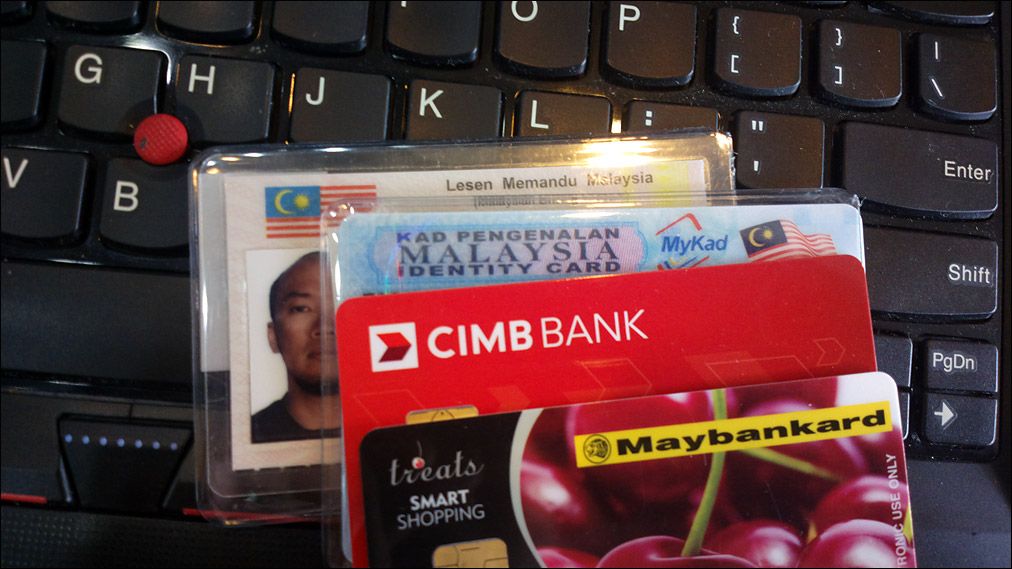 DONE. WOOOooo. So anak anak sekalian, jangan lah cuai and take things for granted. It was a grave disappointment on my part to postpone my trip and a major pain in the buntut to replace these cards, but credit to JPN, JPJ and CIMB in making the process quick and as seamless as possible.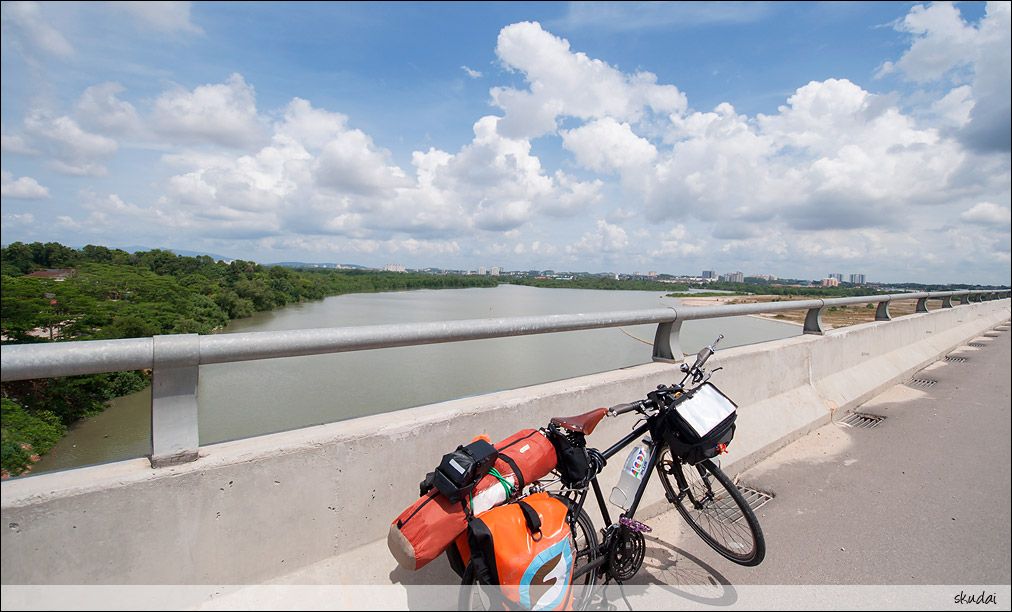 so after two weeks of KL and fattening up myself up with soul recovery food aka kfc, mcdonalds and carl's jr, i was back in Johor and ready to sambung my trip and masuk Singapore. like yeah. totally. totes magotes, man