Day 6: 38km to Singapore from Skudai

Weeks before, the idea of cycling into Singapore after all that kilometers from UPM feels like a victorious scene from Shrek where the Donkey confronts the dragon on the drawbridge, except this time i was an ass for misplacing my wallet sampai hilang then kena balik KL to fix my missing stuff.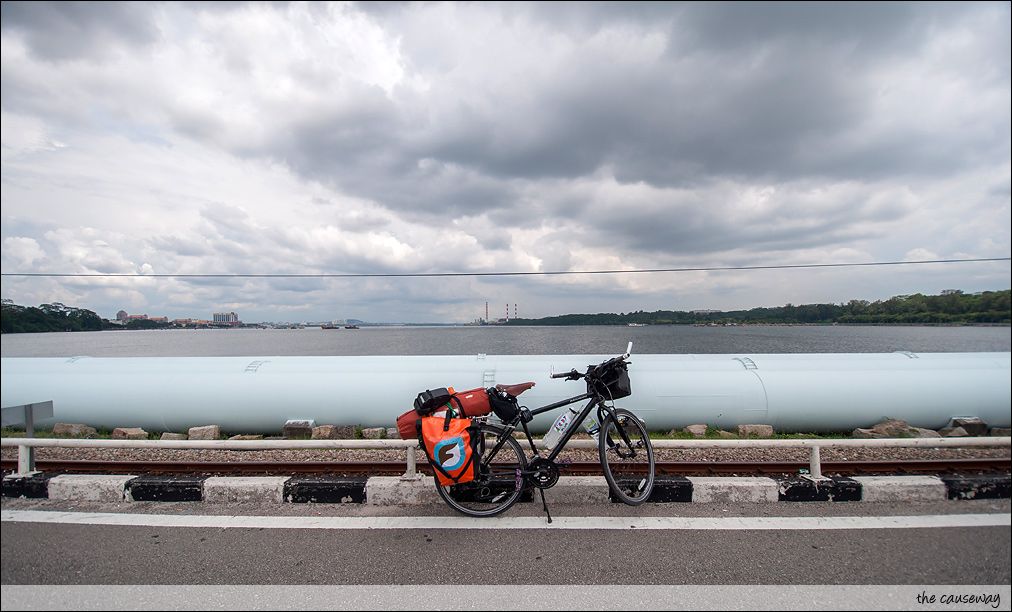 the weather was cold, short light drizzle after exiting Johor and thanks loads to Sk for letting me stay over his place right before a big storm. he fed me delicious herbal soup, nice coffee peng gao and let me hang out with his awesome chatty kids where we had a philosophical debate through rational argument and questions via a systematic approach, on Ultraman. I.e- does he poop? does he do laundry? where does ultraman buy groceries? etc

Day 7: 73km merayap Singapore. 532km so far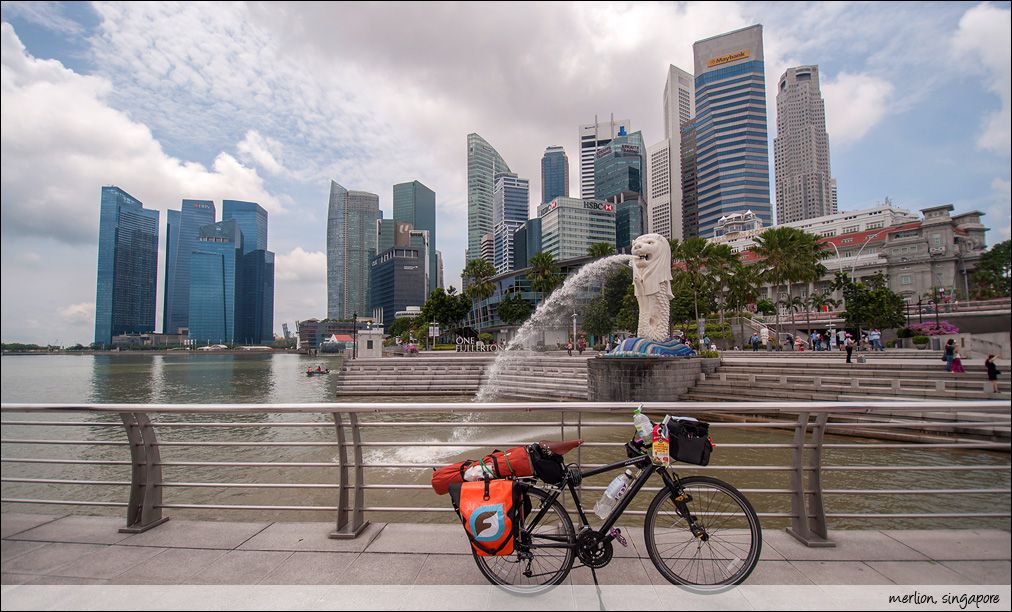 if you've been to the Merlion statue before, this picture is an impossibility because there's nobody there to ruin your shot! hahaha it rained few minutes earlier and i calmly wheeled my bike in the rain to this spot while the rain slowly subsides.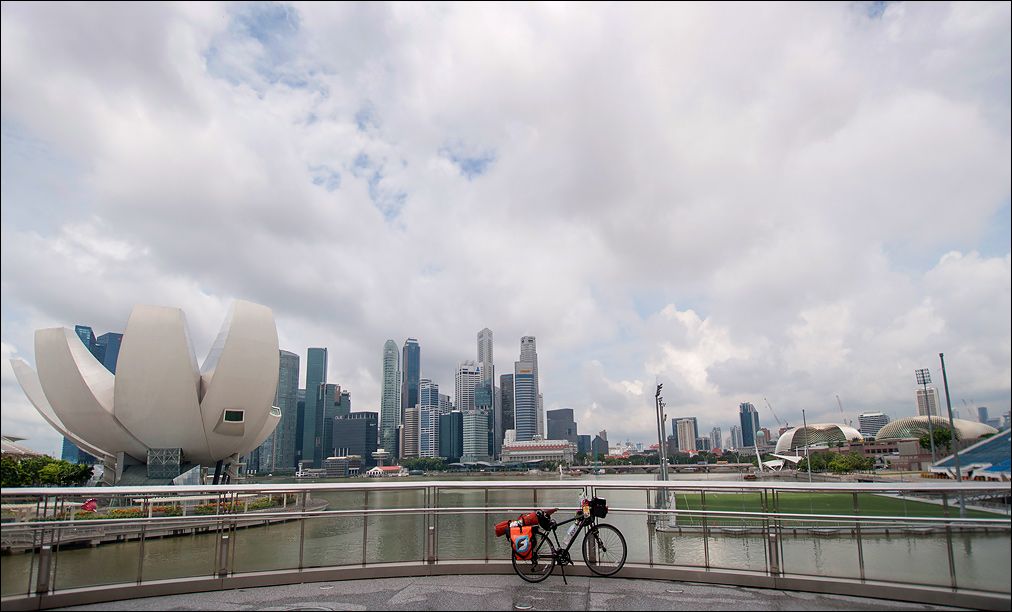 Singapore you rock but you're expensive lah.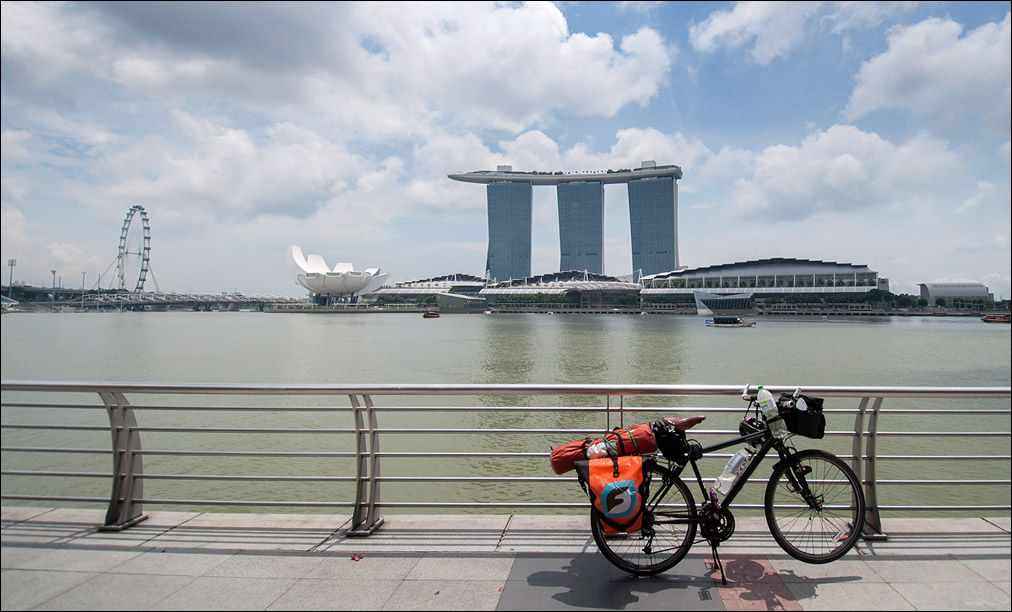 the last time i was here, it was for the 400km, 27hours, Kuala Lumpur to Singapore ultraride.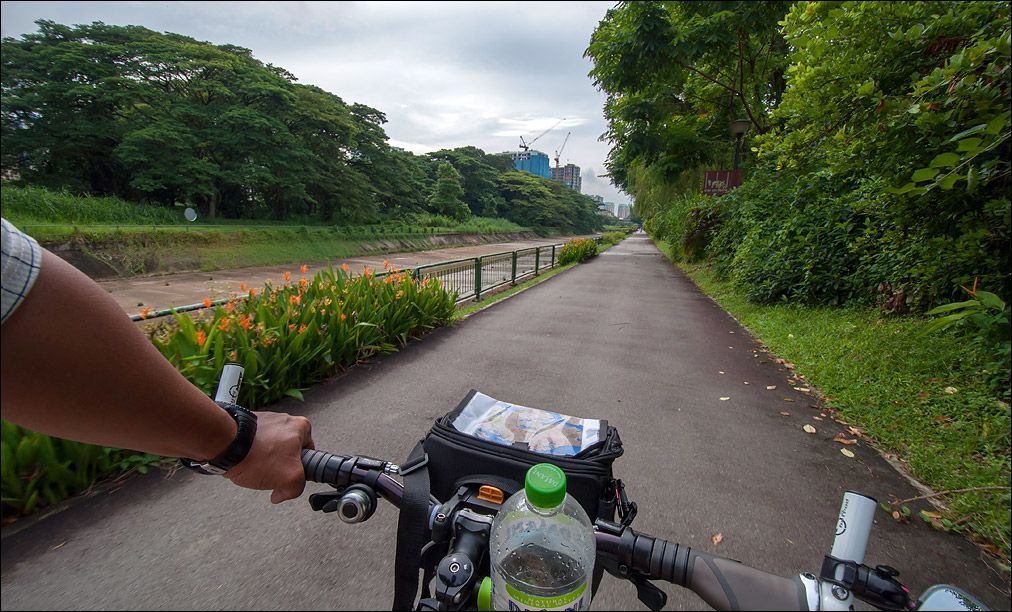 cycling through the many beautiful intertwined park connectors crisscrossing across Singapore - interconnecting dedicated routes that connects different taman perumahan together. cyclist will have to ride sopan santun here as joggers, runners and hand-in-hand dating couples share the road together.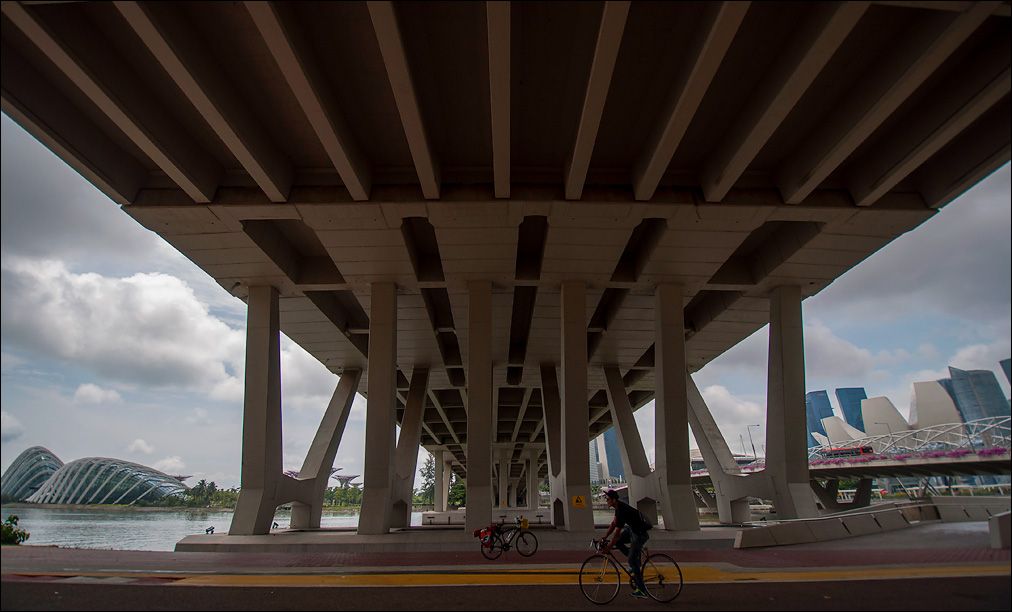 hiding from the rain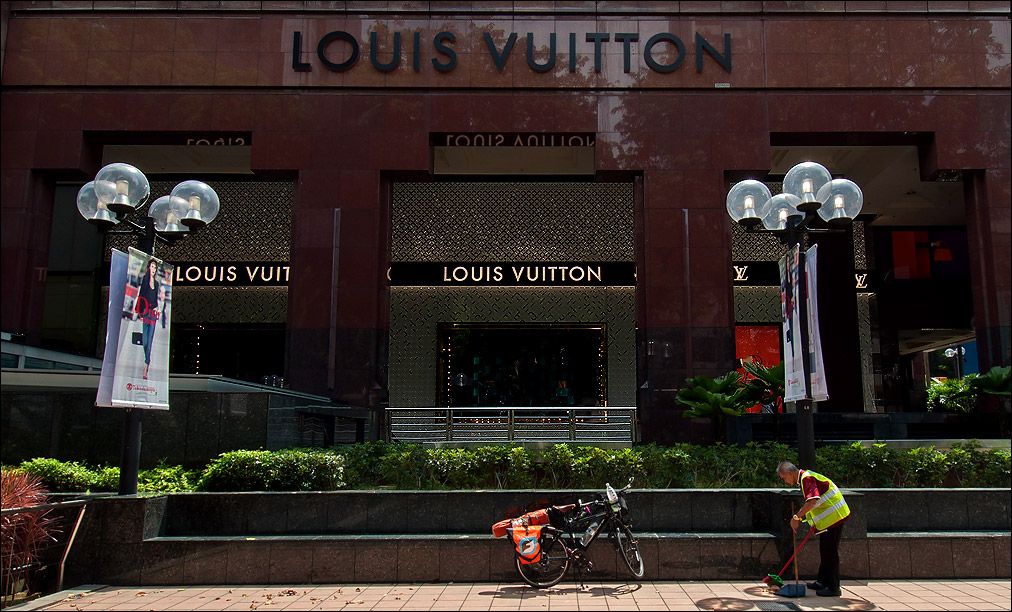 Orchard road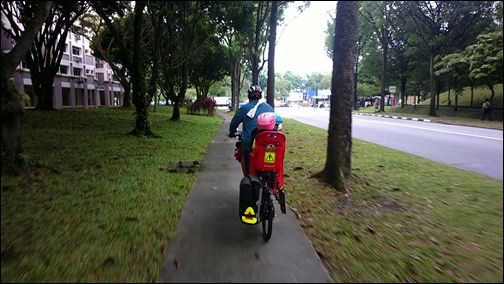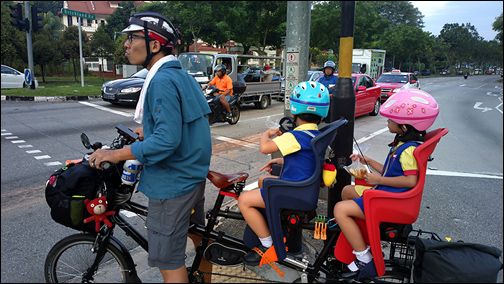 i accompanied Sk and his wonderful kids to school. we traversed the many park connectors, bike lanes, hidden shortcuts - cycling in Singapore is safe and super fun!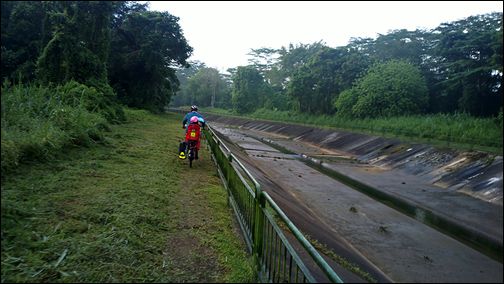 wohooo adventuree!! caw caw RAWRRRR!!!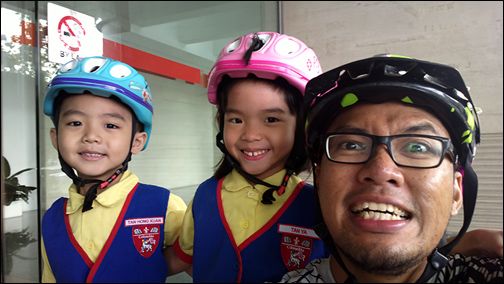 beautiful kids and an ugly raksaksa

Day 8: 60km + 66km Singapore - Sungai Renggi

Rode for about 60km to the Changi Point Ferry Terminal and from there I took a non conventional Singapore exit via bum boats to Tanjung Pengelih. Sk and i rode the scenic Punggol Promenade park connector and although arrived early at 11ish at the jetty, i had to wait till 4.30pm because there were only 2 passengers. lenguh gak buntut tunggu. the bum boats can accommodate 12 passengers and departs once at 9am and another at 4pm.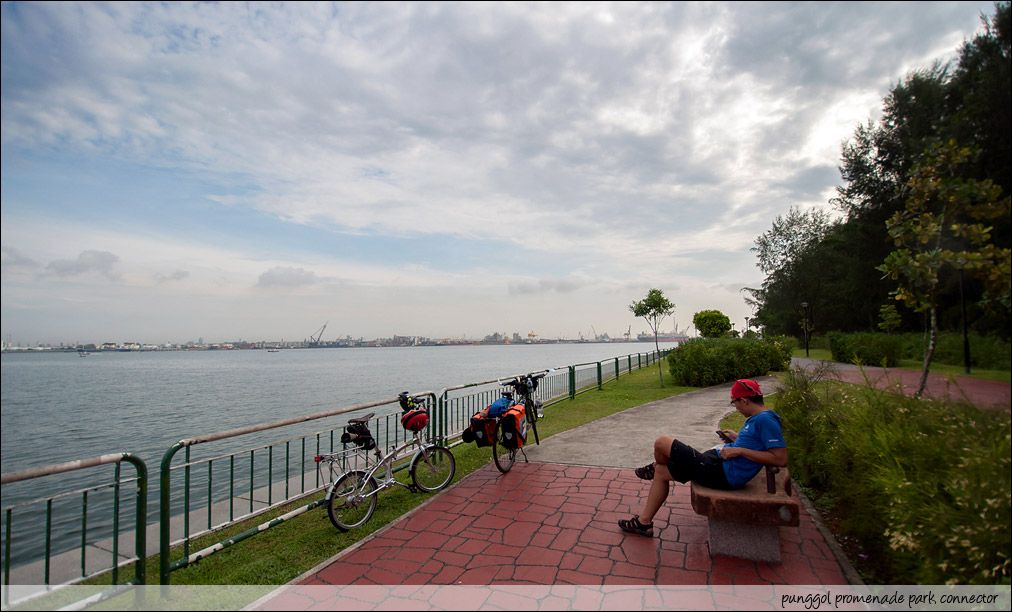 started early and stopped for breakfast here. looking at the big boats, cargo ships, clanks of cranes and gentle poopooo of ships gliding on the water macam sangat enthralling.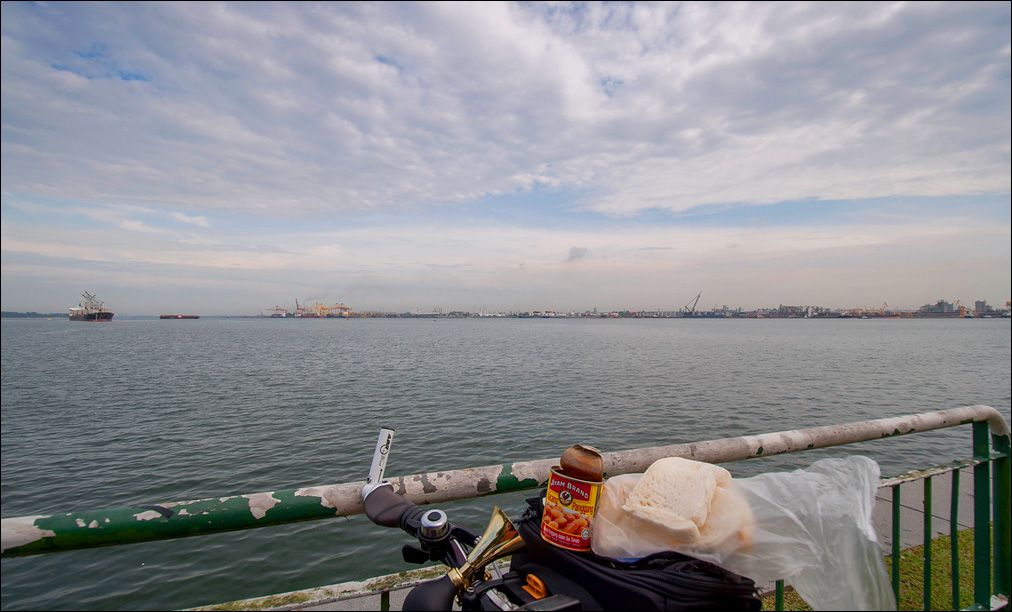 hi hello Pasir Gudang. and a very good morning to Ayam Brand perfect baked beans breakfast with roti paun yang empuk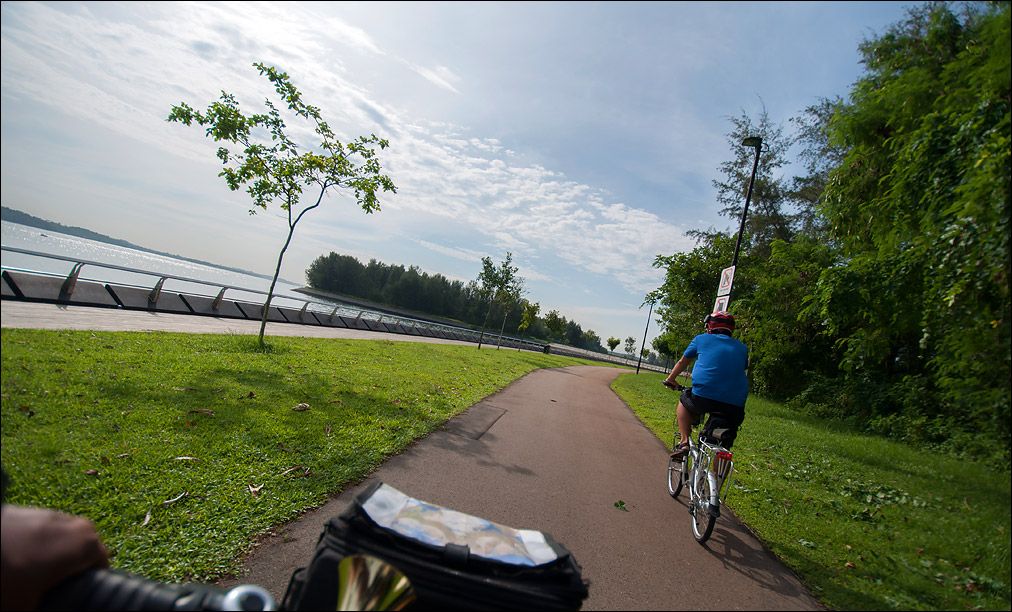 i can do this forever lah. riding the park connectors memang syiokk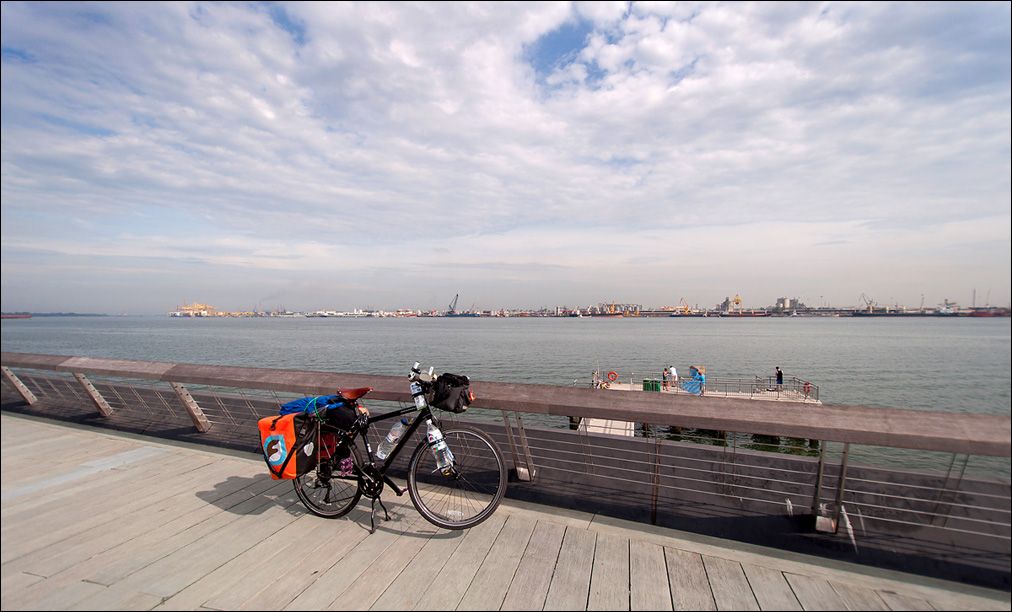 the Punggol Promenade route ni memang eye candy siot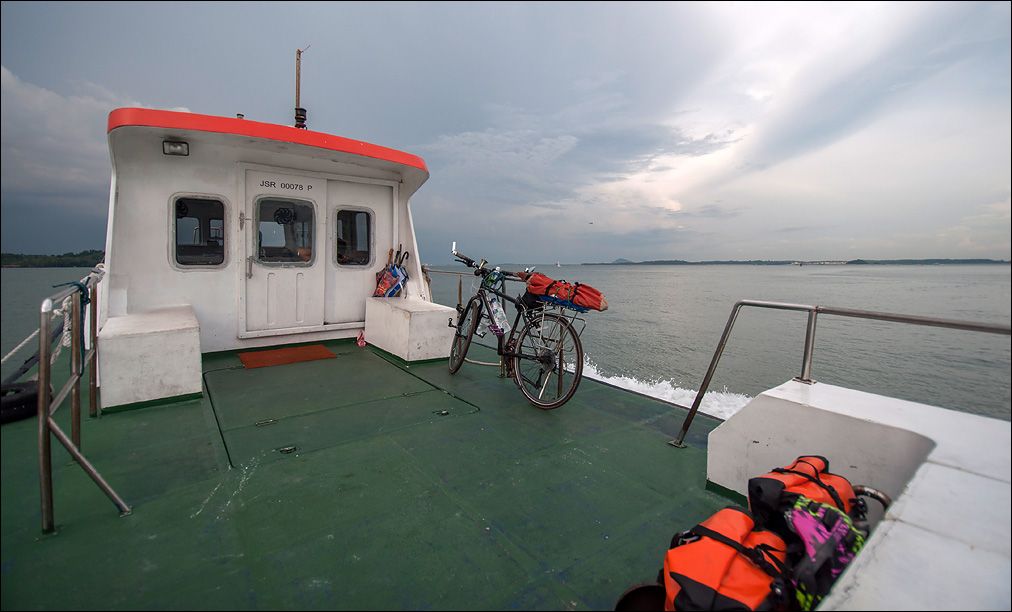 the 4.30pm bum boat. tototototototot..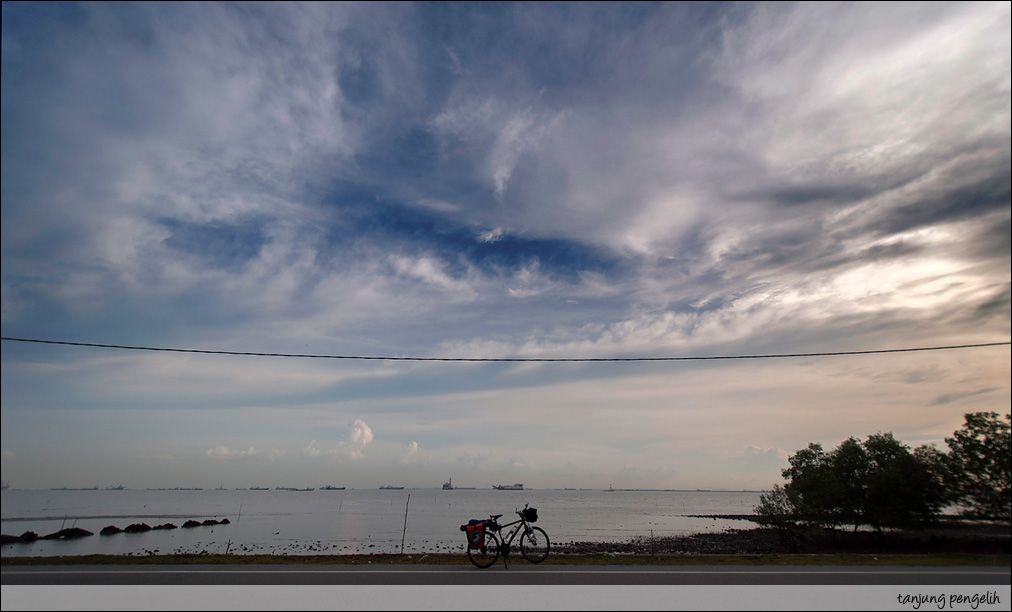 from Tanjung Pengelih its only a 66km ride to Kampung Sungai Rengit.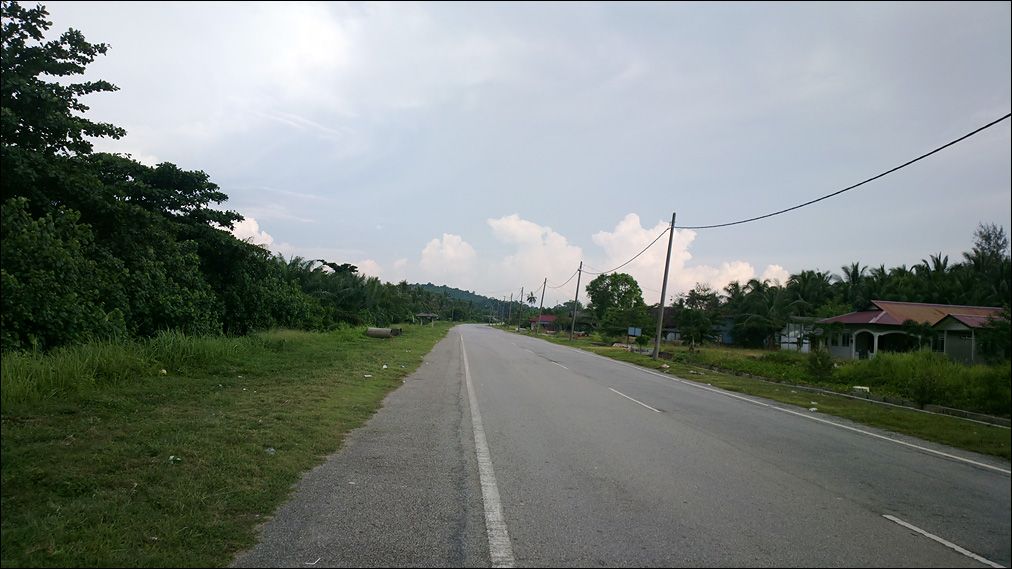 the road is sangat quiet.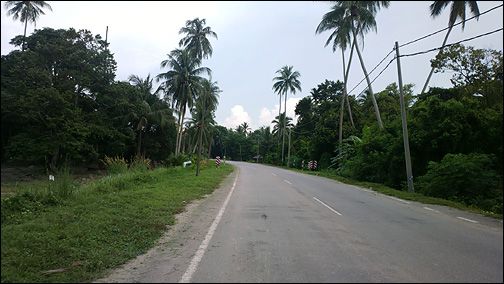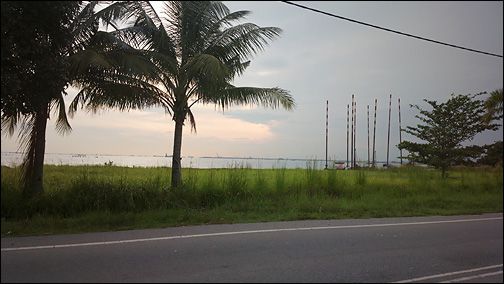 there's barely any cars here and if you just turn your head to the right, you can see stretches of beautiful east coast beach. i coudda just camp here but i have no supplies and sepanjang jalan ni takde kedai runcit or market. semua rumah orang with occupant that looked at me funny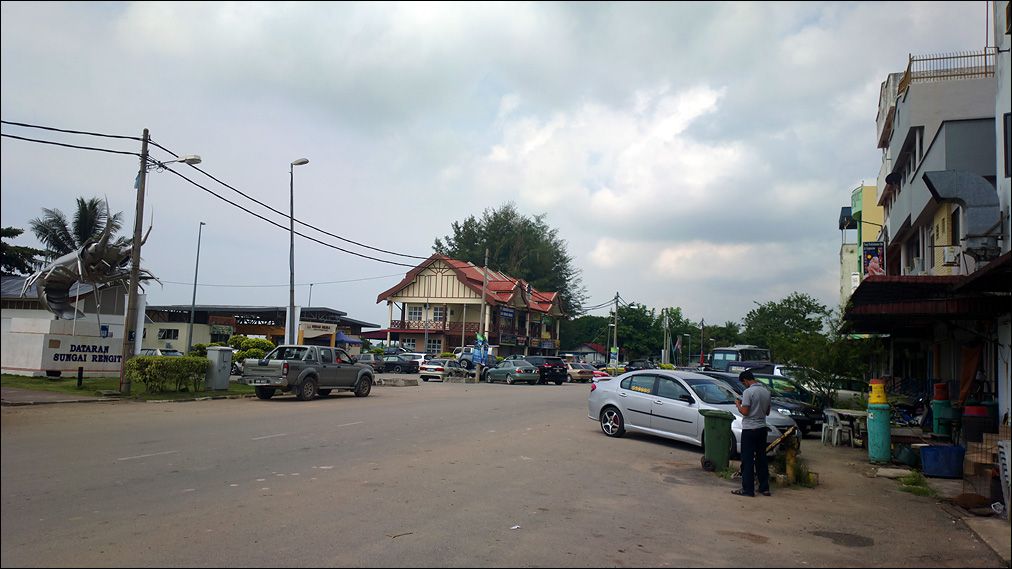 for an out of the way, hujung dunia town - its a bit weird there's just so many cars here. and lagi la there were 6-7 motels / guesthouses where all of them were fully booked. it's like, who comes here? what's going on? eventually lepas penat carik bilik, i found a market. but before i bought supplies to camp out i managed to convinced this kedai makan taukeh to rent out his anak's room for rm15. so yea, what's going on here sampai pekan ni penuh?

come nightfall, loadsa abang in full boiler suits and 4WD appeared. turns out Batam and it's surrounding area including parts of Tanjung Pengelih is turning into a massive shipyard, specifically building kapal untuk bawak minyak and gas. the abang confirmed what i was thinking that at least in the future Batam has more than just seedy nightlife and ayams.

by 10pm all the stalls and restaurants were closing up and since there's nothing else to do so i turned in early.